...the place for marketing your business.
Burney & Burney Construction Recent Graduate from HUB Contractors College
Congratulations to local, MWBE firm Burney & Burney Construction recent graduate of the NC Office for Historically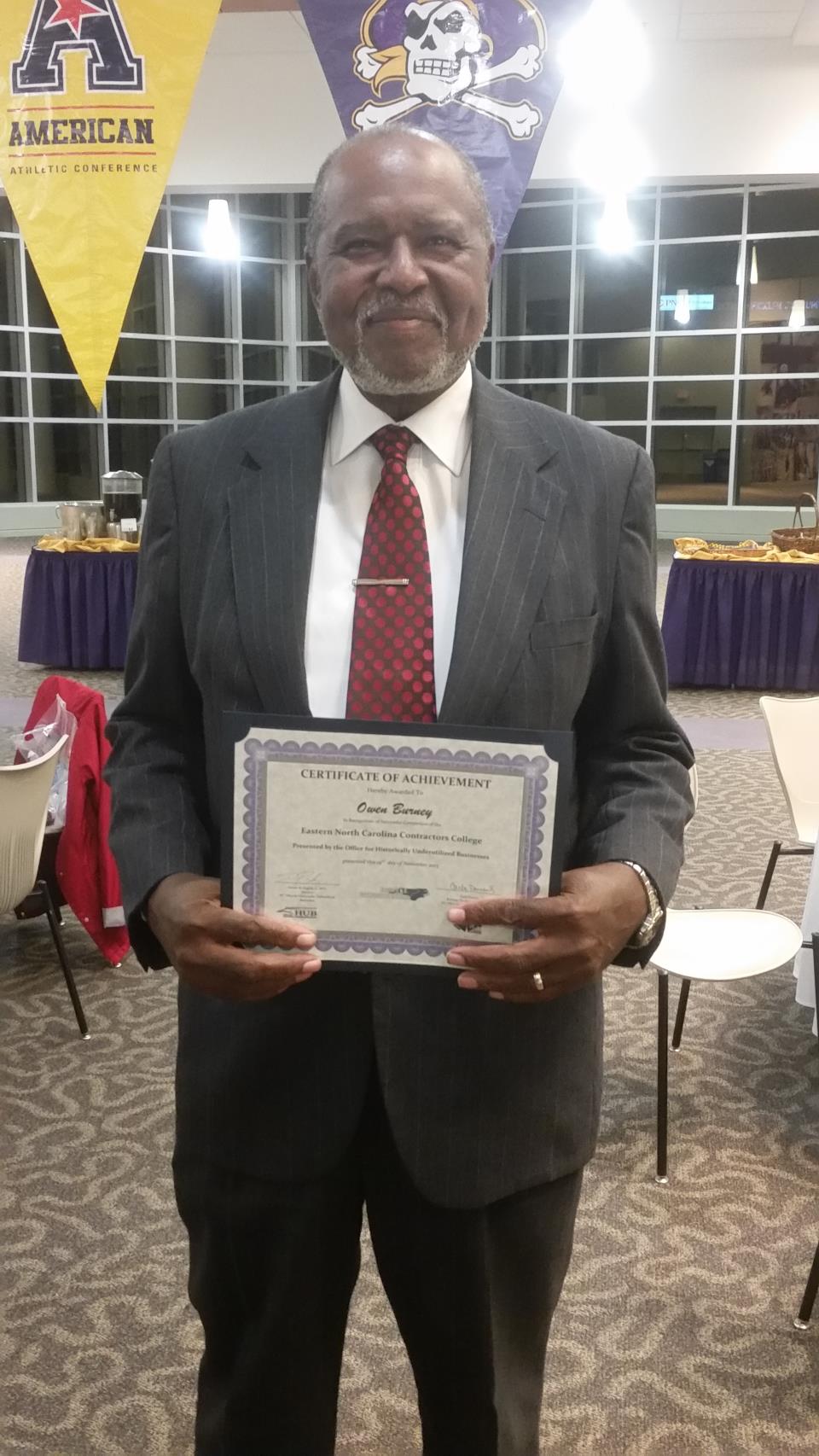 Underutilized Businesses' (HUB) Contractors College. Ten (10) contractors from various segments of the construction industry completed the eight-week week College held in Rocky Mount, NC at the Barnhill Training Facility. Held in the central region twice before, this is the first time the College has come to Eastern North Carolina.
As a result of instruction, each participant increased their basic knowledge of digital documentation, the public construction process, marketing and business development, bidding, and working with state and local agencies. Contractors are now positioned to take advantage of new construction opportunities coming through the Connect NC bonds, where millions are scheduled to be invested in infrastructure improvements to Eastern NC's university and community college campuses.
Program sponsors included East Carolina University, ECU SBTDC, and the City of Greenville/GUC MWBE Program.
Burney and Burney Construction was founded in 1990 as a full service construction firm specializing in Commercial building, Residential building, State and Federal Government contracts, and site development. The Company has positioned itself as one of the leaders in commercial and residential (new) construction and is proud of the integrity and craftsmanship of each project and offer superior customer service and satisfaction.
Review the full press release here.
---
GK Cafe and Catering Featured on Statewide Television Broadcast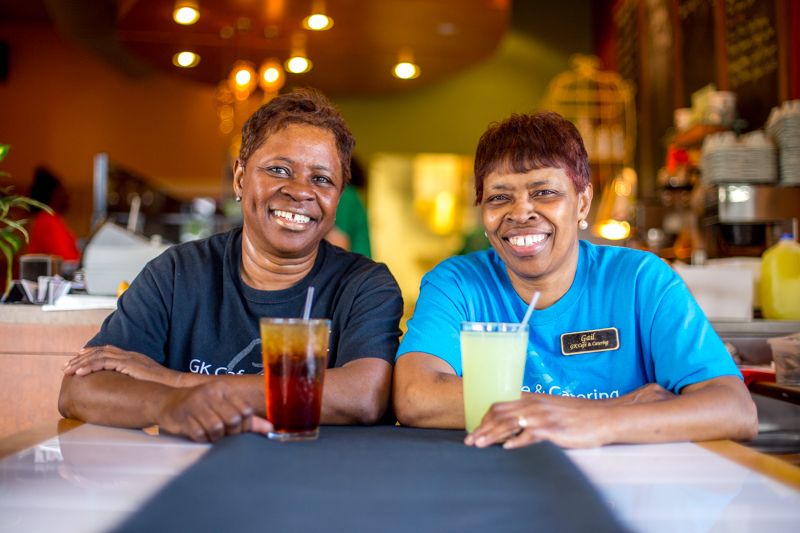 If you are looking for something to do this weekend, put a stop at GK Cafe and Catering on your list! The local, MWBE cafe received high marks from food enthusiast Bob Garner of the television show, NC Weekend, produced by UNC-TV. Described as "beautiful, traditional, and delicious," Garner savored flavorful entrees and sides and did not skip out on the scrumptious array of tempting desserts. To see for yourself, view this video on the UNC-TV website.
GK Café and Catering is a family-owned restaurant that was created from the lifelong passion of two sisters who took a leap of faith to build a superb restaurant and catering business. The two take pride in serving people throughout Greenville, NC their home-cooked, southern meals made with love! The contemporary restaurant reflects their commitment to exceptional quality and Christian values. GK Café and Catering is steeped in history, family closeness and family love, and the staff will make you feel like you are part of that family. Come and enjoy the food and stay for the fellowship.
Be on the lookout for opportunities to have your business among the Who's Who...