Project Contact
Lamarco Morrison, MSCM
City of Greenville Recreation and Parks
2000 Cedar Lane
Greenville, NC 27858
252.329.4567
Email
Calendar
No results found.
South Greenville Recreation Center Renovations

The South Greenville Park and Recreation Center is located at 851 Howell Street, Greenville, NC. The facility had not had any significant renovations since it was built in 1957, but that all changed with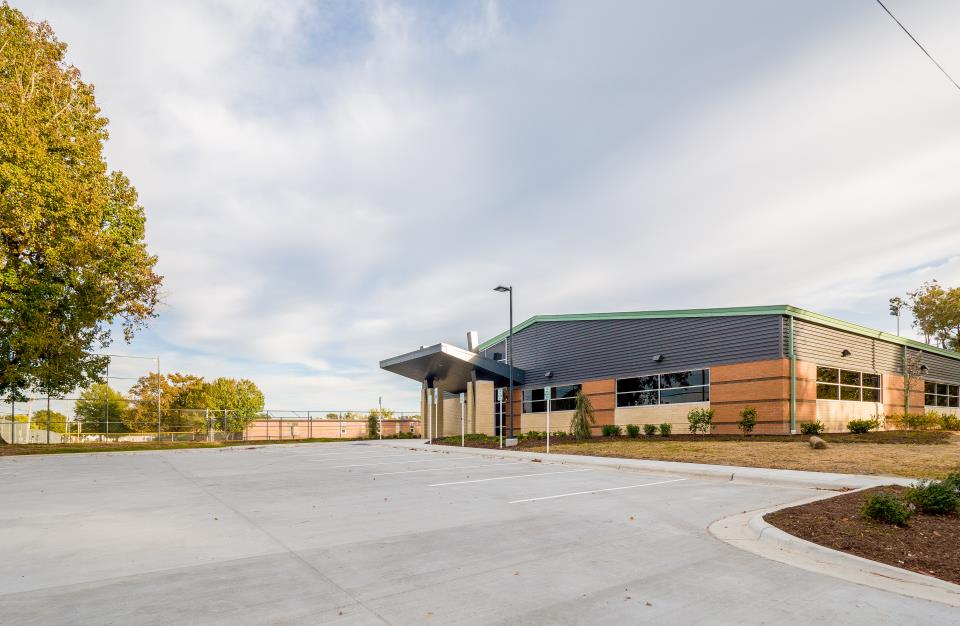 a recent renovation and addition project that culminated with a dedication on December 3, 2016. Approximately 10,254 square feet of new construction was added during the project, bringing the facility up to more than 18,000 square feet. The new facility includes office space for staff, a multipurpose room, a game room, a P.A.L. classroom, a computer lab, a strength training room, a newly renovated gymnasium, and restrooms with wall lockers. In addition, the renovated facilities are LEED (Leadership in Energy and Environmental Design) Silver Certified.
Site improvements for the project also included vehicular circulation, ADA compliant sidewalks, parking lot improvements, and renovations to the multi-purpose field.
Some before and after images are included below.