Want to Learn More About Homeownership?
Check out these websites:
Is Homeownership Right For You?
Guide to the Earned Income Tax Credit (EITC)
The EITC helps low income, working taxpayers and families get more money back when they file their federal income tax forms.
Consumer Action
has produced a multilingual guide to EITC to help people file their taxes and claim the credit.
Click here to learn more.
To Order a Copy of Your Credit Report
Free credit report (free annual credit report site)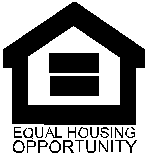 To contact individual credit reporting agencies:
Equifax
Experian
TransUnion