Parking is not always easy in Greenville's Uptown shopping and dining district. As Greenville's center city continues to grow, parking spaces near the many shops and restaurants grow scarce. In an effort to help ease parking problems and create an environment where even more businesses can locate and grow, the City Council chose to begin the long-anticipated construction of a new public parking garage.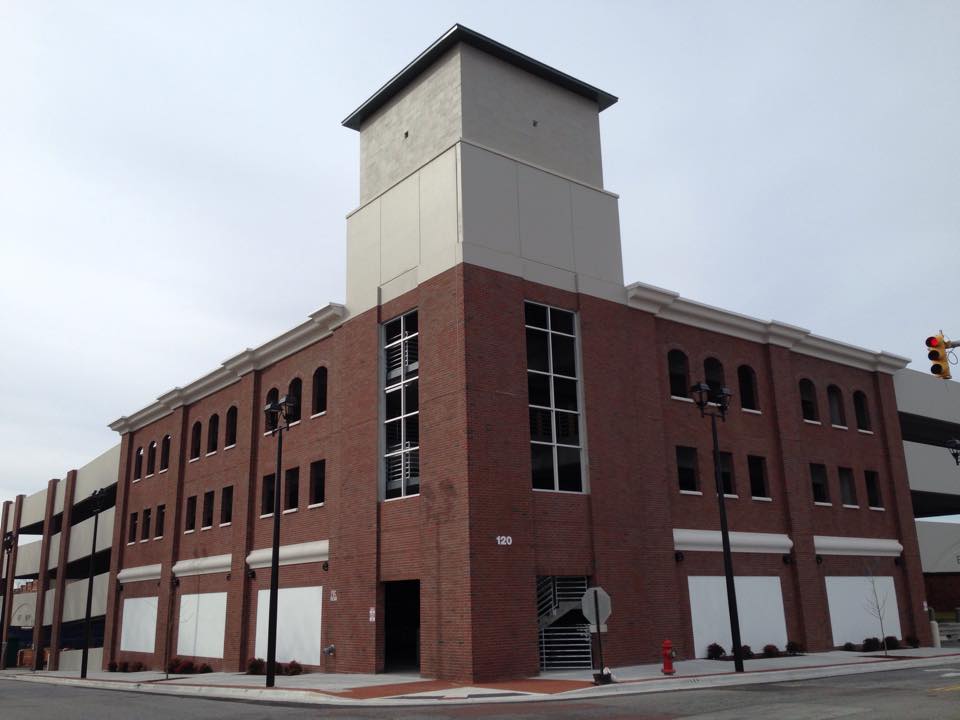 The new four level deck will have 238 parking spaces; some will be leased parking while others will remain short-term paid, metered spaces. The Fourth Street Parking Garage is centrally located with pedestrian access to 4th and 5th Streets, Cotanche Street, and Evans Street.
The garage opened to vehicles in January of 2015 and improvements to the plazas around it are expected to be complete and in March of 2015. See its progress here on a live webcam.