Youth Beach Volleyball
These clinics are intended for the beginner volleyball player who wants to learn the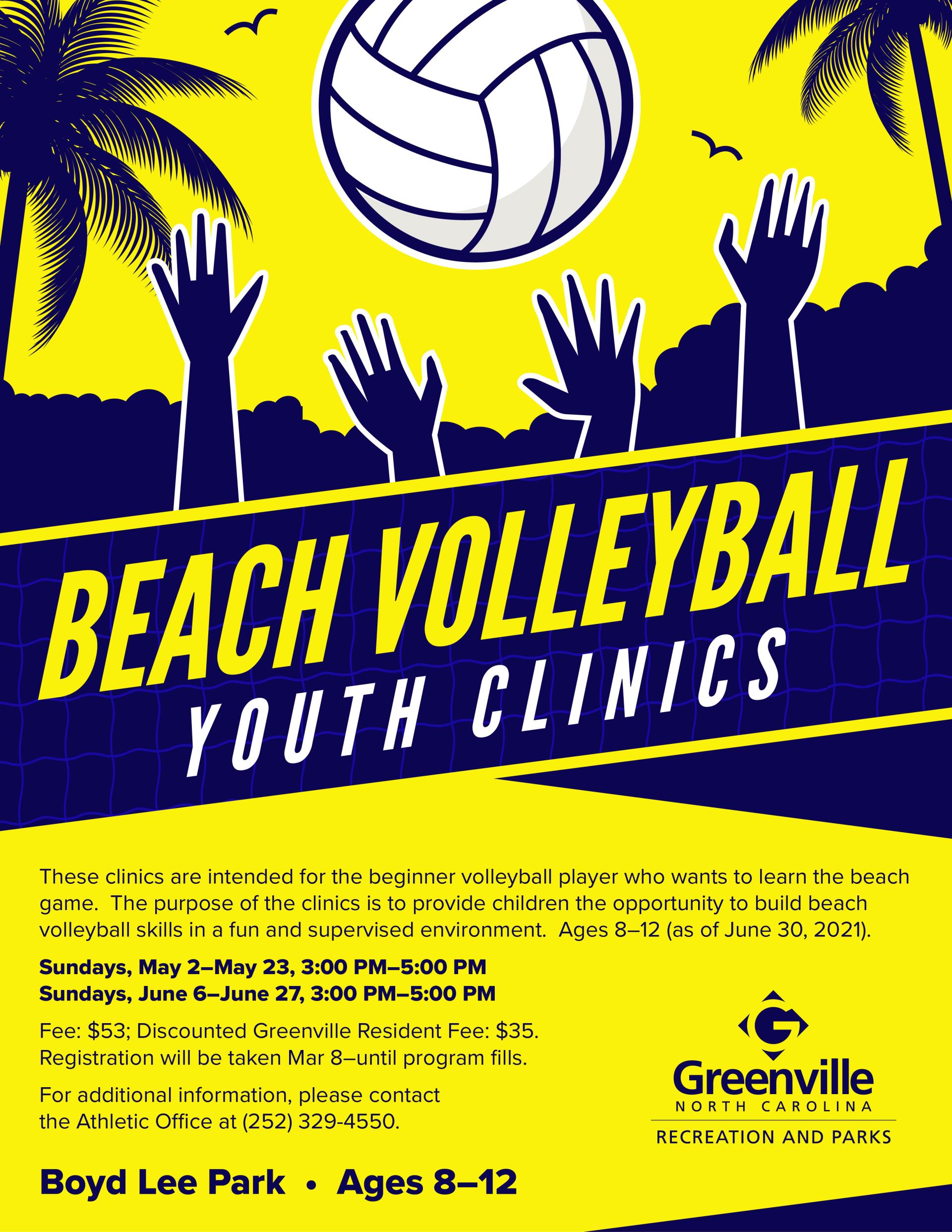 beach game. The beach game is a great way to learn volleyball skills - low impact on the body in the sand versus hard court, may more reps being that there are only two people on the court, and other aspects of the game. The program is designed to help youth players learn and play beach volleyball with an emphasis on skill development. The purpose of the clinics is to provide children the opportunity to build beach volleyball skills in a fun and supervised environment.
421034.02 Sun June 6-June 27 3PM-5PM
Registration takes place online or in person at Jaycee Park March 8, 2021 until the program is filled. For more information, please contact the Athletic Office at 252-329.4550.
Ages: 8-12 (as of June 30, 2021)
Fee: $53, Greenville Resident Fee: $35