Aquatics & Fitness Center
Following Governor Roy Cooper's announcement on Tuesday September 1, Greenville Aquatics and Fitness Center (GAFC) will re-open at 5 pm on Friday, September 4. As we reopen, the health and well-being of our members and employees will be the top priority and therefore several safety measures, facility changes and capacity restrictions will be implemented. Details are outlined below.
GAFC will be a "member only" facility until further notice; guests will not be allowed while we have capacity restrictions. Members will need to sign a waiver prior to using the facility, so please allow time for this during your first visit.
If you would like to freeze your membership please contact us at 252-329-4041. For those with Quarterly or Yearly memberships, you will be credited with the days we were closed. As a reminder, we draft at the end of the month and will be running drafts on Monday, September 28. If your banking information or debit/credit card has changed since March, please update your information at the front desk.
Hours of Operation during the first phase of reopening will be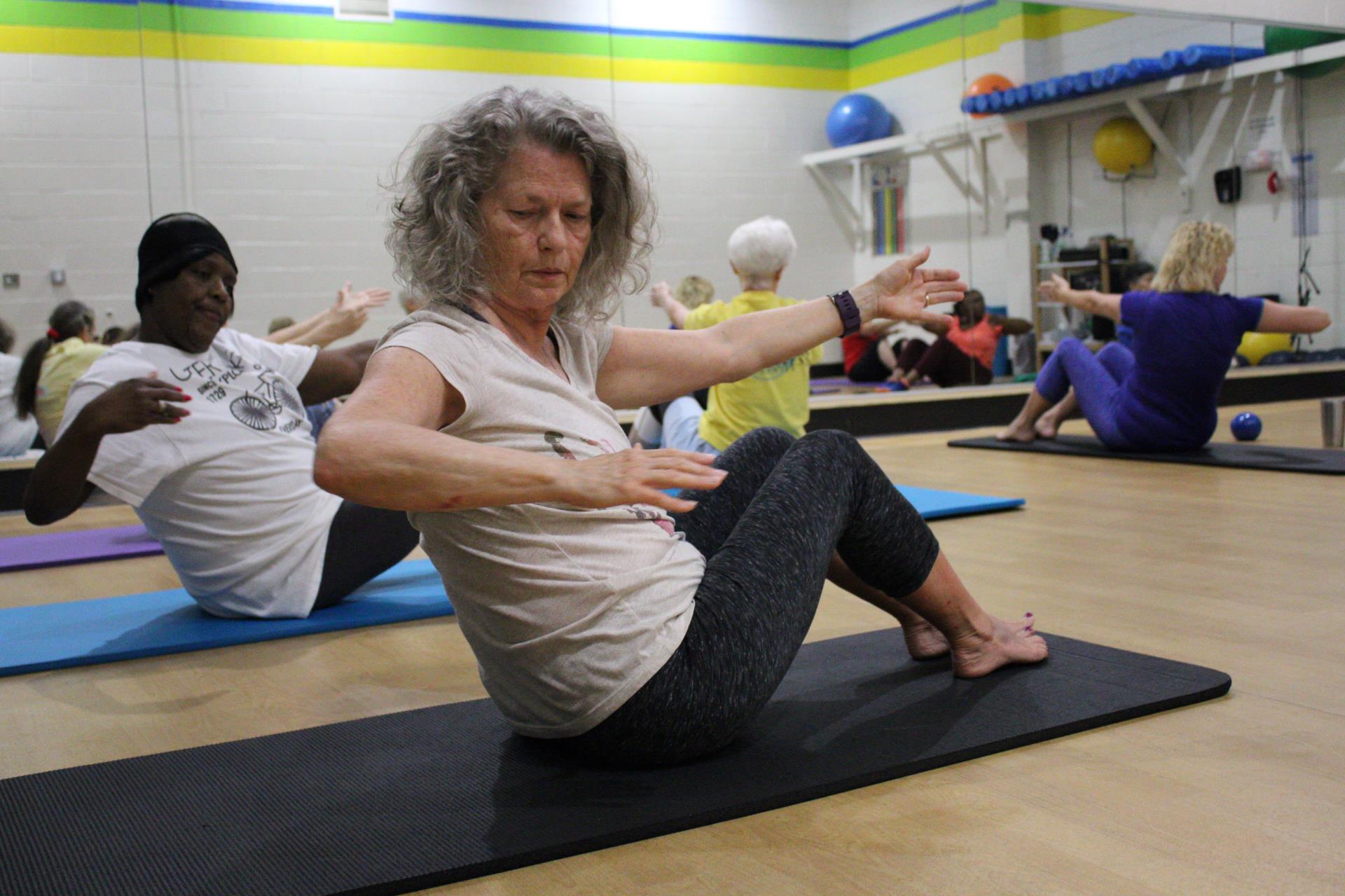 the following:
Monday 8am-8pm
Tuesday 8am-7pm
Wednesday 8am-8pm
Thursday 8am-7pm
Friday 8am-7pm
Saturday 9am-2pm
Sunday 1pm-5pm
We are in the process of hiring staff and hope to increase operating hours in the near future. Pool hours may be adjusted during non-peak hours. We have been impacted from COVID-19 just like many of you have been, and therefore it will take time for "normal operations" to resume.
For members using the pool, we recommend you continue to reserve time (up to one week in advance) at the front desk. The remainder of the facility will be first-come, first-served which will be evaluated if we consistently meet maximum capacity.
For those members using other areas besides the pool, you will be given a bottle of disinfecting cleaner and towel for you to wipe down equipment during your workout. There is a designated area for you to return these so staff can clean them.
Our Kids Play Area (KPA) will remain closed until further notice. Youth must be 14 years old to use strength machines, free weights and cardio equipment unless previously trained. To use the pool, children 5 and under must have an adult within an arm's reach and children 10 and under must have an accompany adult 16 or older or pass a swim test. Children must be 10 years old to be left alone in the basketball gym. Unfortunately we currently do not have waiting area for children while parent's workout.
For our safety measures and capacity limits, please click HERE.
The Greenville Aquatics & Fitness Center is a membership exercise/wellness facility operated by the Greenville Recreation & Parks Department. We offer an indoor heated pool, strength training equipment, cardio equipment, swim lessons, and a basketball court. This family oriented facility provides a wide range of activities and equipment to help get you in shape and feeling your best.

Check Us Out!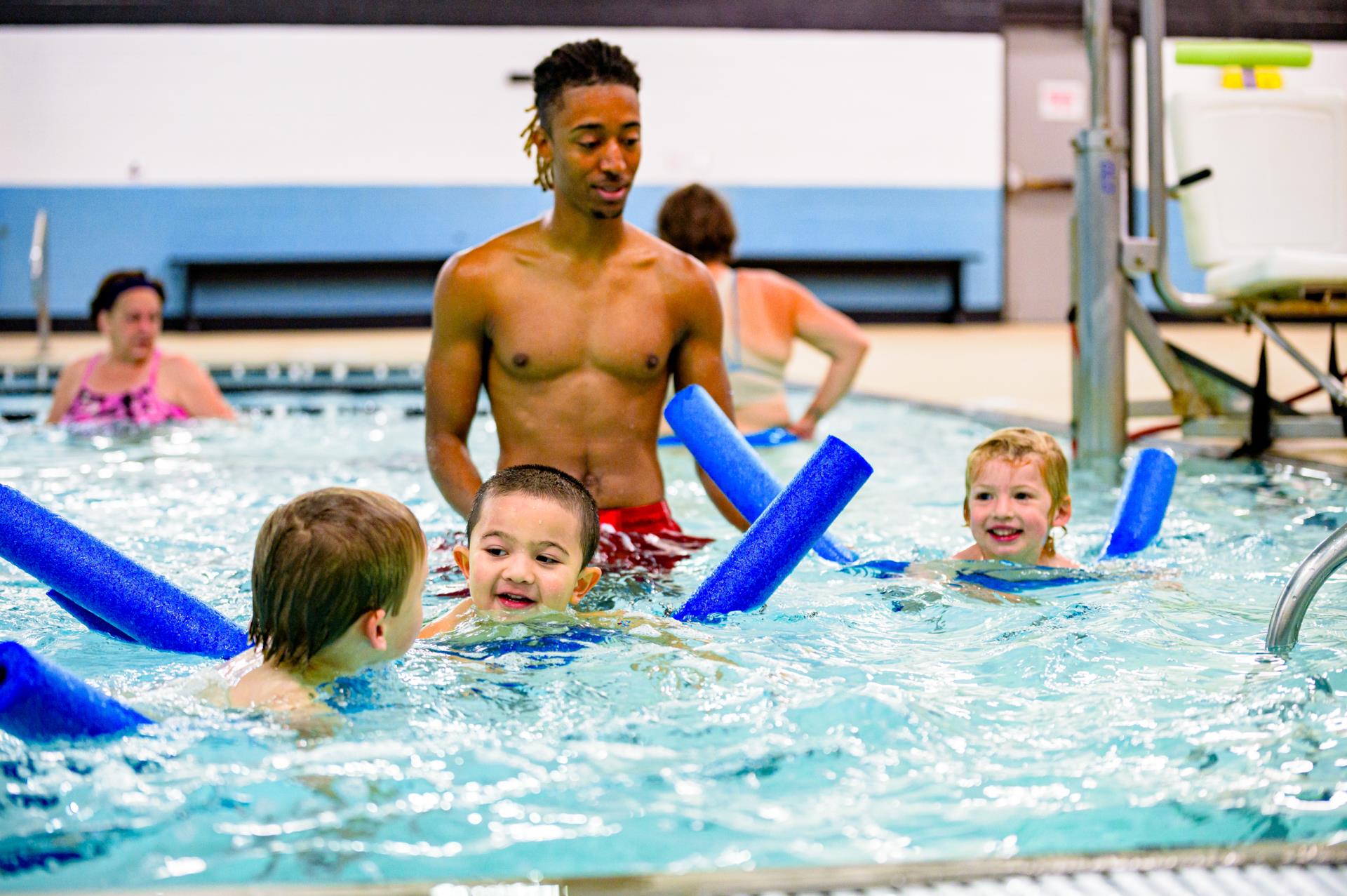 Stop by for a tour or call us at 252-329-4041 for more information.
Click here for membership pricing