*Please note that the City of Greenville City Council approved a new parking plan for the city during its meeting on June 27, 2022. This plan will go into effect in early 2023. A video describing the changes is included below, and additional details about the new parking plan are included on this page.
The City of Greenville's official Parking website encompasses all parking-related services, including online citation payment, rules and enforcement, permits and contact information.
Residential Parking
Residents of a controlled residential parking area are eligible to receive one (1) residential parking decal for each vehicle operated by each resident. Vehicles used for nonresidents, commuting, or for storage do not qualify for a parking permit. For more information or to apply for a residential parking sticker, call (252) 329-4884.
The City of Greenville prohibits the parking of vehicles in the yard, otherwise referred to as "Parking on an Unimproved Surface." You will be fined a nominal fee for parking your vehicle in an area that is not a designated driveway. For more information, call (252) 329-4884.
There are seven surface parking lots throughout the downtown area and one parking garage. The city provides a couple of residential parking options to meet the unique needs of its downtown residents, allowing for the acquisition of reserved or unreserved parking spots.
Reserved Space Parking
Assigned designated space in close proximity to a downtown residence
One lease per downtown resident
Annual ($840) or 6-month ($420) lease terms
Available beginning November 22, 2022.
Click this link to begin the application process: https://www.tocite.net/greenvillenc/Portal
Unreserved Space Parking
Unlimited use of unreserved spaces in surface parking lots (excluding the 4th Street Parking Garage)
One lease per Uptown resident
Annual ($600) or 6-month ($300) lease terms
Available November 22, 2022
Click this link to begin the application process: https://www.tocite.net/greenvillenc/Portal
If you would like to find out more about obtaining a parking space, contact the Collections Division at (252) 329-4884.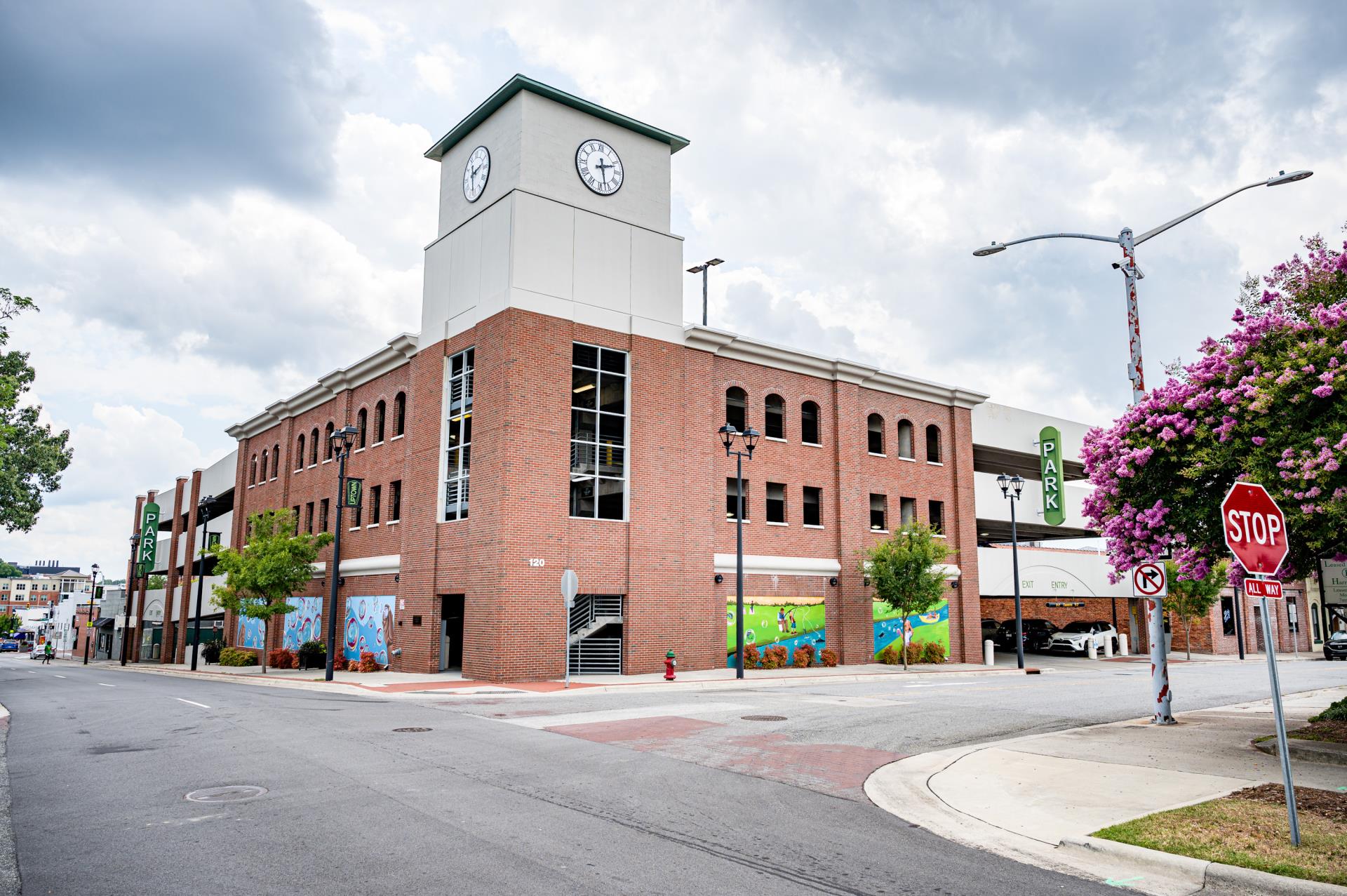 Employment Leasing
The City offers the use of surface lot spaces (excluding the parking garage) for employers and employees of the downtown area. These permit holders will utilize unreserved spaces while displaying a hang tag provided by the City.
Employers may purchase up to 10 permits, while employees may purchase one permit. Five plate numbers can be assigned to each employer permit, and employers may rotate permit hang tags among employees.
The cost for a permit is $240 annually or $120 for six months. For more information about obtaining an employment parking permit, call (252) 329-4884.
Click this link to begin the application process:
https://www.tocite.net/greenvillenc/viewpermit
Parking Fines
Parking fines are a method of ensuring authorized parking so that those who need access to parking will have a better opportunity to obtain it. These fines are issued on the basis of the manner by which a vehicle is parked, whether illegally parked or parking overtime in a time specific zone.
The City of Greenville employs two full time and four part-time Parking Enforcement Officers to enforce the City's parking codes throughout the downtown and residential areas of Greenville's city limits. These enforcement officers issue parking tickets and enforce parking regulations.
If your vehicle is towed, all fines and penalties must be paid to retrieve your vehicle.
Passport Parking App
The City of Greenville utilizes the Passport Parking app to help make paying for metered parking easier for drivers. Passport allows secure payments using a debit or credit card and enables users to monitor parking, extend parking remotely, and view parking history.
Learn more about the Passport Parking app and how to get it here. Please note that Passport charges a $0.25 convenience fee for use of the app.
We are here to serve you! Please contact us with further questions.