Meet the Fire Safety Puppets!
Meet the Fire Safety Puppets!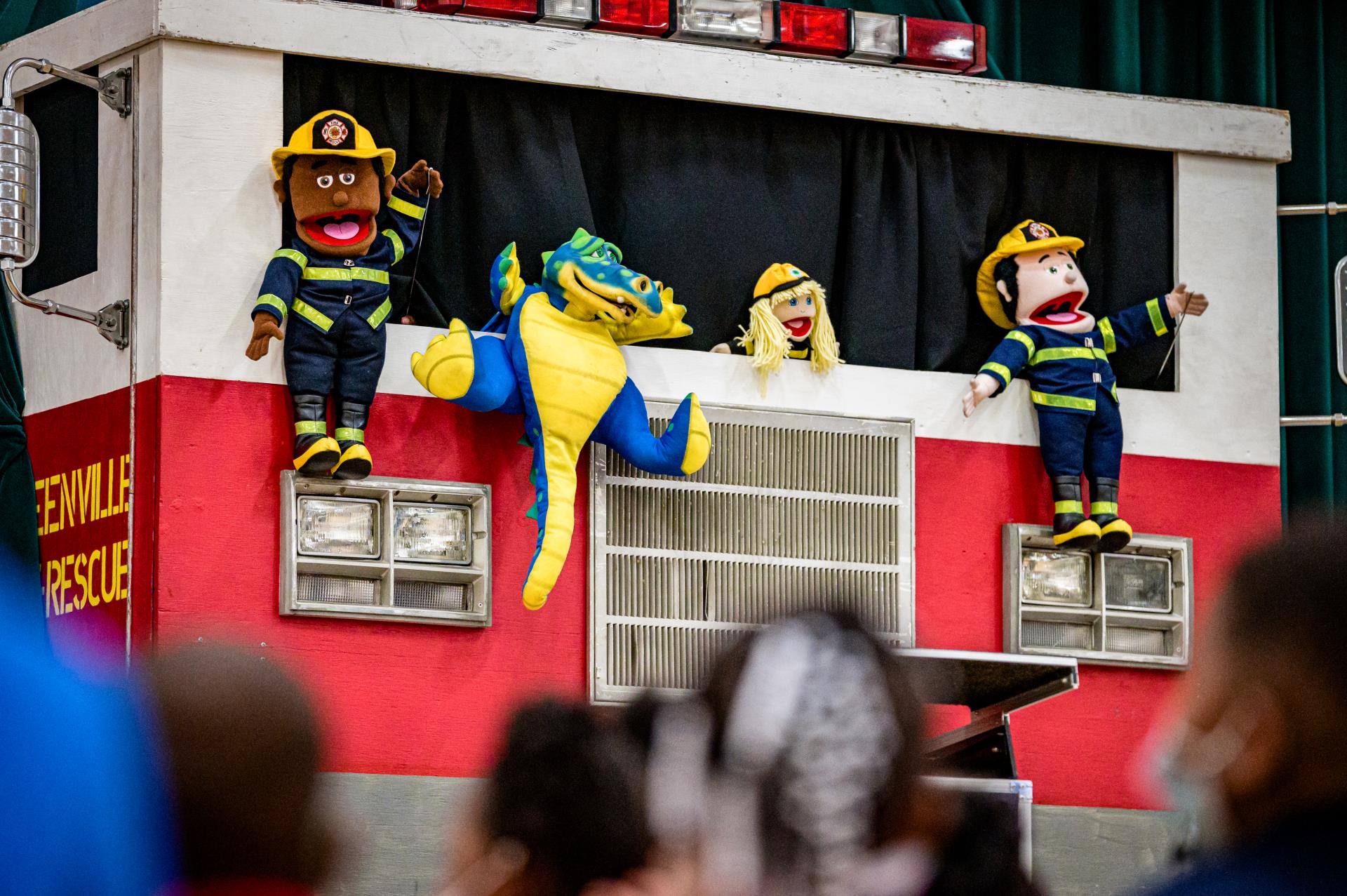 Our group of five educational puppets visit local schools and daycares to teach kids about fire safety!
The upbeat songs include messages about how to Get Low and Go if there is a fire in your home, what to do if you find lighters or matches, how to Stop, Drop, and Roll, and how Smoke Alarms Save Lives.
There are three firefighter puppets: Frank, Zach, and Jenny. They are accompanied by friends Sparky the Fire Dog and Smokey the Fire Dragon. From time-to-time, Smokey the Fire Dragon will even breathe smoke!