Flora and Fauna at River Park North
River Park North's 324 acres provides ample opportunity to view wildlife for those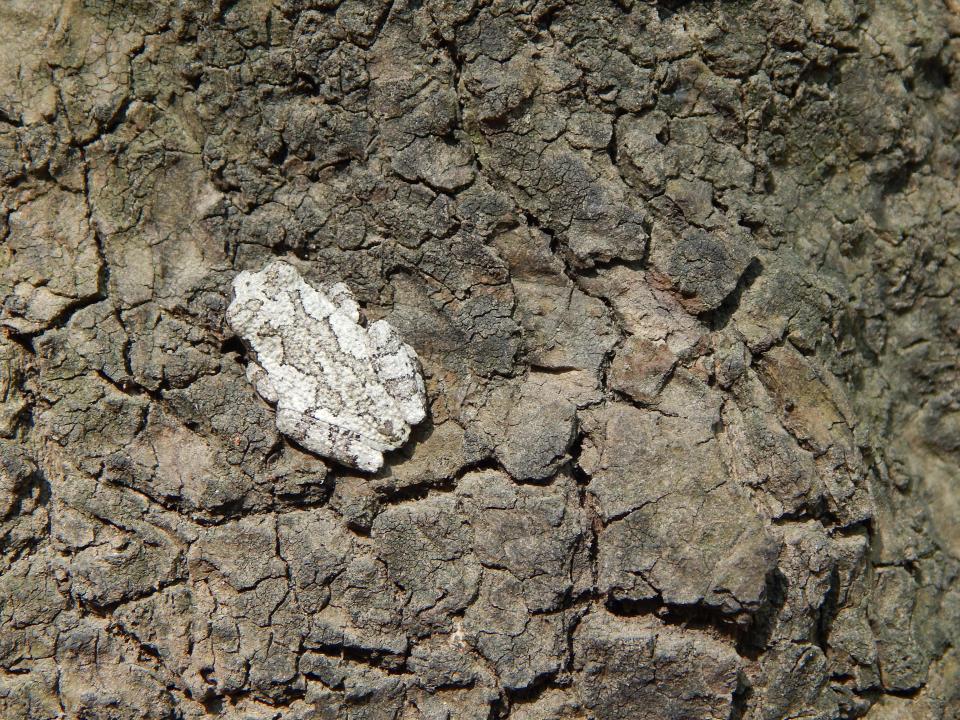 willing to hike the trails through six distinct natural areas (see map). Five ponds, artificially formed through sand mining, now provide habitat for frogs, fish,turtles, snakes, and dragonflies. River Park North is also a stop along the NC Birding Trail that is not to be missed.
The park provides food and shelter for many bird species, of particular interest are the Prothonotary warblers, the wide variety of waterfowl, including Wood ducks and Great blue herons, and the Osprey and Bald eagle sightings over our ponds. Crayfish have been observed in the wetter areas of the park as have piles of mollusk shells near the creek, most likely left by the raccoon that fed upon them.
Plant enthusiasts will enjoy strolling through the majestic Cypress-Gum swamp and won't miss identifying our native scarlet Cardinal flower, Hibiscus, and other wildflowers when in bloom.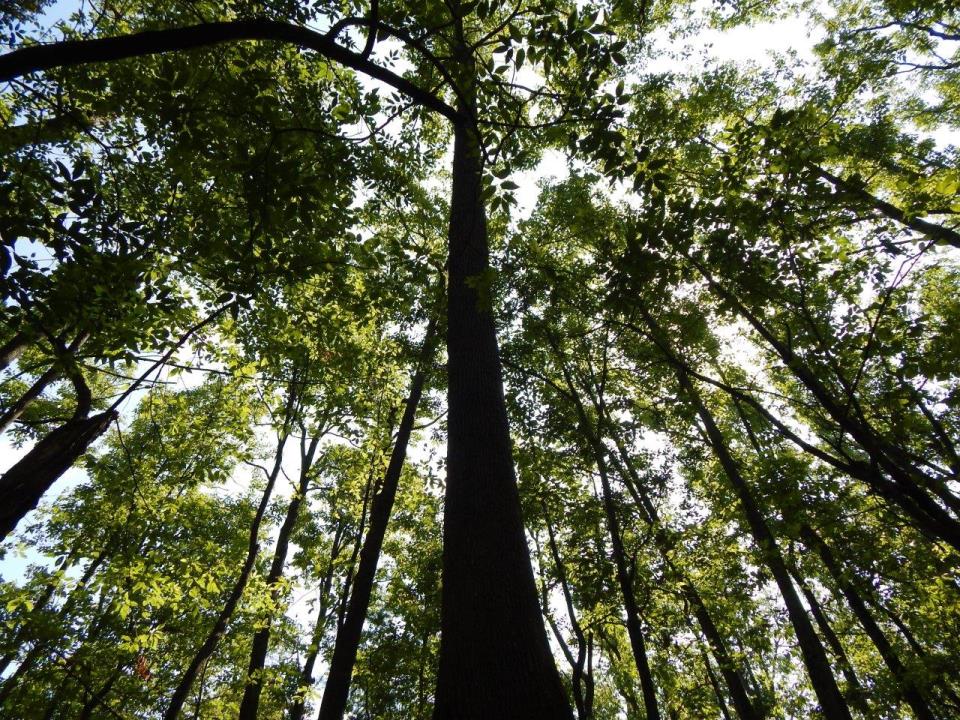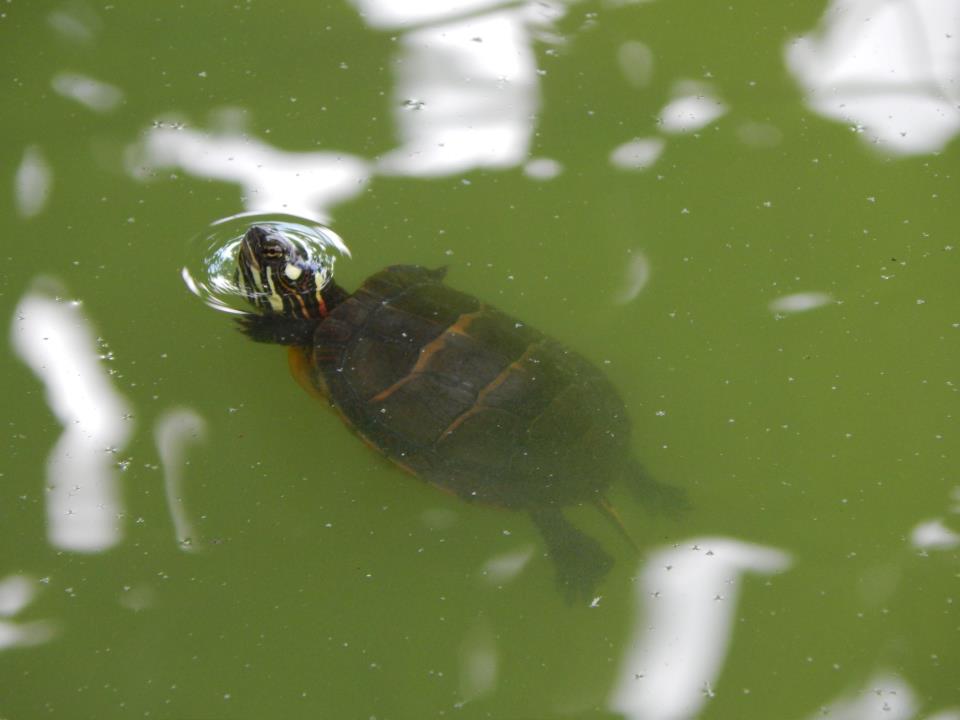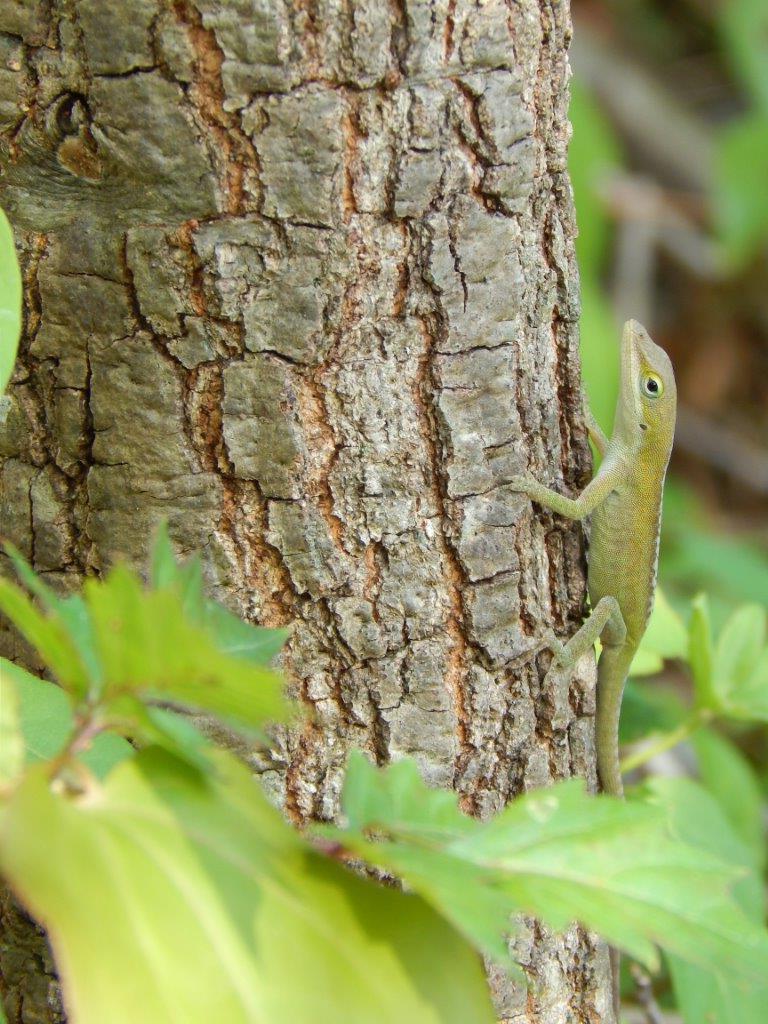 River Park North is committed to preserving and enhancing the natural areas of the park for wildlife and guests. During the summer of 2014, a staff biologist completed a floral survey of the park, identifying and evaluating the quality of the natural areas, and making recommendations to preserve it. You can review the entire report, including detailed park maps and a list of the 207 plant species that were identified during the assessment.
Visitors are also encouraged to print out the wildlife checklists below (also available at the nature center) and let staff know what animals they spot during their visit to River Park North.