Council Approves Street Improvement Contracts
Post Date:
01/11/2022 8:33 AM
GREENVILLE, N.C. — More than 60 streets in Greenville will soon be undergoing improvements after the City Council approved contracts for street rehabilitation and preservation during its meeting on Monday night.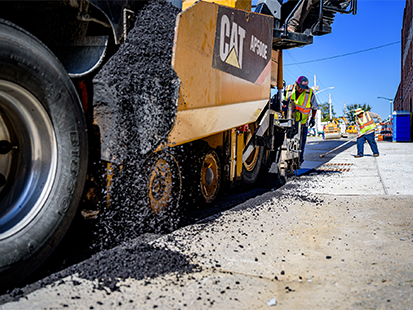 A street preservation contract for $373,135 and a street rehabilitation contract for $1.559 million were each approved, paving the way for a new approach to street maintenance in the city. The preservation work will include micro paving, crack sealing, and pavement markings on 50 city-maintained streets, while the rehabilitation calls for milling, resurfacing, deep patch repairs, ADA improvements, traffic signal loop work, and pavement markings on an additional 12 streets.
"We are excited to move forward with these contracts that will continue to build on one of the Council's top priorities in recent years, street improvements," Greenville Mayor P.J. Connelly said. "As I interact with our community, one of the most frequent requests I get is for more street work. This new approach will allow the City to address more streets and have a broader impact."
The City Council awarded the contact for the 2022 Street Preservation Project to Slurry Pavers Inc., of Richmond, Virginia. It includes 6.38 lane miles of micro paving and 38.62 lane miles of crack sealing. The 2022 Street Rehabilitation Project was awarded to S.T. Wooten out of Wilson. It includes approximately 9.79 lane miles.
Due to lower than anticipated bids, some or all streets listed as alternates in the rehabilitation contract may also be completed. That would be five additional streets at a cost of $936,000.
Both the Street Preservation Project and the Street Rehabilitation Project are scheduled to start in spring of 2022. A full list of streets in each are available in the City Council agenda package
here
.
Return to full list >>