The Sanitation Division collects recycling once per week on your scheduled service day. Residents must bring their recycling containers to the curbside by 6:00 a.m. on their scheduled service day and remove them from curbside to a location behind the front line of the house no later than daybreak of the following scheduled collection.
Also, there are recycling drop-off sites available at the Public Works Department (located at 1500 Beatty Street), Evans Park (625 W. Arlington Blvd), and the Greene Street Parking Lot at the corner of Fourth and Pitt Streets. To see a current listing of Multi-Family Recycling Centers, click here.
For more details, please call 252.329.4048.
Recyclable Items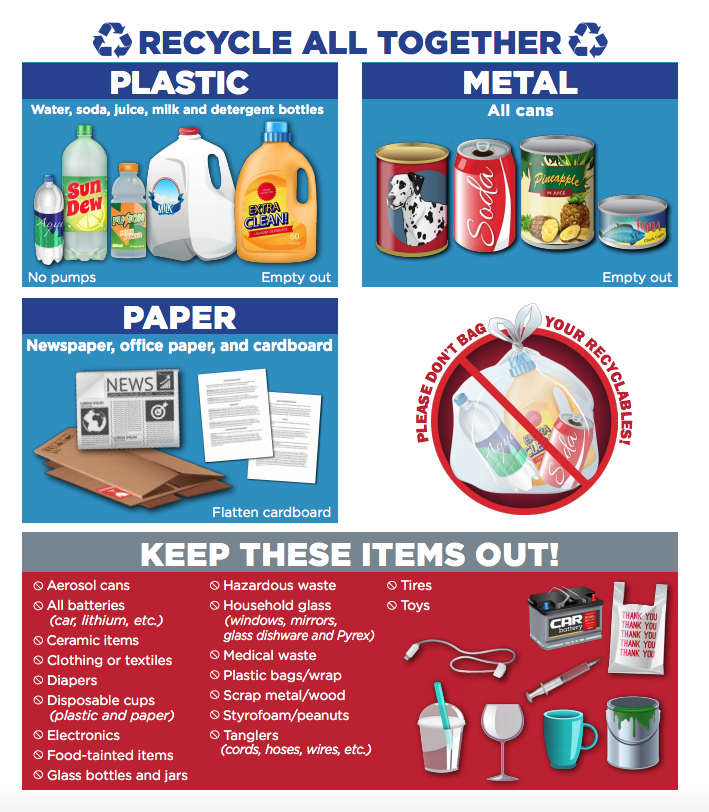 Plastics
Bottles, tubs, jugs
*No plastic bags or motor oil containers.
*No Styrofoam
Paper
Paper, cartons, and cardboard
Metal
All aluminum and steel food and beverage cans.