PAL (Police Athletic League)
PAL is a youth crime prevention program that utilizes educational, athletic and recreational activities to cre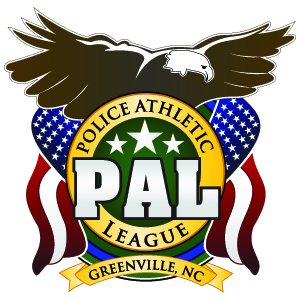 ate trust and understanding between police officers and youth. It is based on the conviction that young people, if they are reached early enough, can develop strong positive attitudes towards police officers in their journey through life toward the goal of maturity and good citizenship.
The PAL program brings youth under the supervision and positive influence of a law enforcement agency and expands public awareness about the role of a police officer and the reinforcement of the responsible values and attitudes instilled in young people by their parents.
Studies have shown that if a young person respects a police officer on the ball field, gym or classroom, the youth will likely come to respect the laws that police officers enforce. Such respect is beneficial to the youth, the police officer, the neighborhood, and the business community.
As the success of the PAL concept spread, PAL programs developed in other communities. A little over 60 years ago, six Chapters on the eastern seaboard joined together to form an association to share ideas and resources and compete in several sports. Today, there are over 400 PAL Member Chapters in law enforcement agencies servicing over 700 cities and 1,700 facilities throughout the United States, including the U.S. Virgin Islands, serving more than two million youth, ages 5 to 18. The National Police Athletics/Activities Leagues, Inc. exists to prevent juvenile crime and violence by providing civic, athletic, recreational and educational opportunities and resources to PAL Chapters.
The Greenville PAL currently offers 6 programs designed to reach the youth ages 5-13.
PAL SUMMER CAMP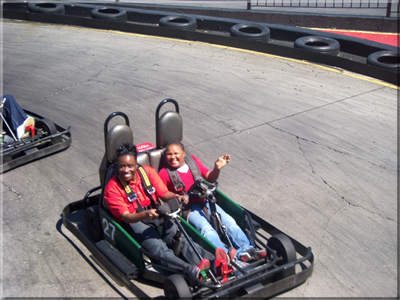 The PAL summer camp reaches about 110 at-risk youth. This was the first program that PAL offered to the citizens of Greenville in 2007. The PAL summer camp runs for 8 weeks.
The camps are based out of the South Greenville Recreation Center and Eppes Recreation Center.
A PAL police officer is on hand to ensure that there is always an officer at the site while PAL programs are going on. During the summer camp, the participants get the chance to go to the pool, go skating, go out for ice cream, have police presentations, play games, and travel in and outside of Greenville for fun and exciting trips all while interacting with Greenville police officers.
PAL After School Program
The after school program was started in 2007 and runs from 2:30-6:30 every afternoon that school is in. This program operates at the same two sites as the summer camp (Eppes & South Greenville Recreation Center). It serves approximately 110 kids who are placed into groups based on grade level.
During the after school program, participants receive a snack while working on homework, reading, having computer time, working on arts and crafts projects, and having recreation time. Click here for a PAL Afterschool Application.
PAL Sport
PAL also has several sport teams. The PAL Barons baseball teams are for youth ages 5-8 in the Jackie Robinson league. PAL also sponsors a baseball team for youth ages 9-12. These teams have approximately 15 players and are coached by volunteers, police officers and the PAL coordinator.
PAL also sponsors three football teams in the American Youth Football League.. The teams are broken down by ages and serve at-risk youth ages 5-13. Each team has at least one assistant coach who is a police officer.
If you have any questions about a PAL program please call Sgt. Daniel C. Blanchard at 252.329.4517 or email him at dcblancard@greenvillenc.gov, or write to:
Attn: Sgt. Daniel C. Blanchard
PAL Program
Greenville Police Department
PO Box 7207
Greenville, NC 27835