Criminal Investigations Bureau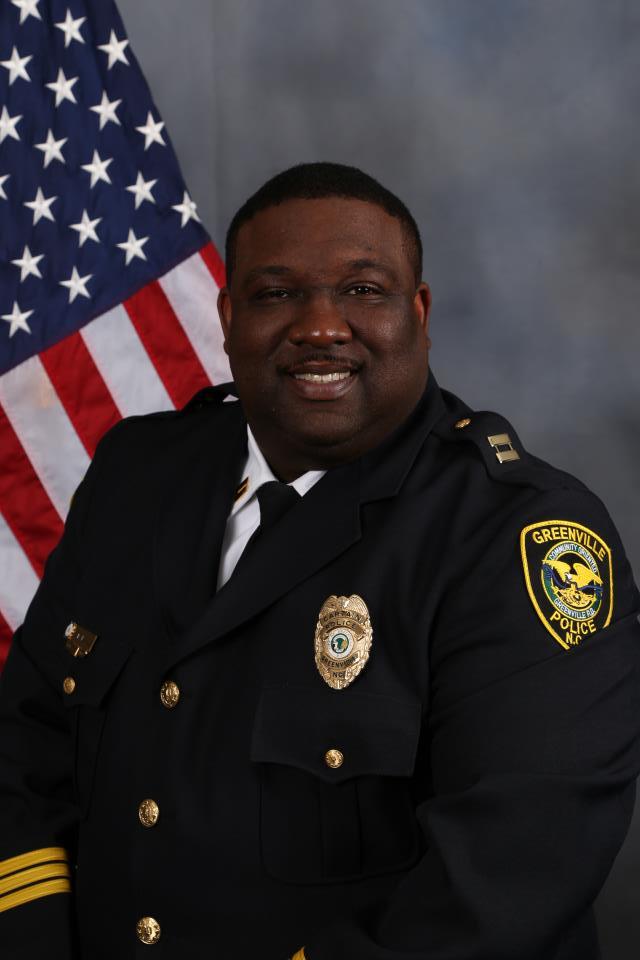 The Criminal Investigations Bureau is commanded by a captain and lieutenant and consists of six primary units. They are:
Major Crimes
Property Crimes
Special Investigations
Forensic Services
Violent Crime Reduction
Special Victims
Major Kenneth Laws is in charge of this Bureau. He can be contacted at 252.329.4382 or by email at klaws@greenvillenc.gov.
---
Major Crimes Unit
The Major Crimes Unit is responsible for investigating murders, serious assaults, robberies, and other crimes against persons (except sexual assaults). Major Crimes Unit detectives are also responsible for reviewing certain cold cases for new evidence and potential for reactivation.
Sergeant Burns can be contacted at 252.329.4153 or by email at bburns@greenvillenc.gov
---
Special Victims Unit
The Special Victims Unit is staffed by a sergeant, seven detectives, a victim's advocate and a child trauma advocate. This unit is responsible for the investigation of crimes involving domestic violence, juvenile crimes, child abuse, internet crimes and missing persons. Members of this unit are also responsible for investigations involving sexual assaults.
Sergeant Burack can be contacted at 252.329.4175 or cburack@greenvillenc.gov
---
Property Crimes Unit
The Property Crimes Unit responsibilities include the investigation of property crimes based on area policing assignments and financial crimes investigations. This unit is staffed by a sergeant and seven detectives. The primary responsibility of this unit is the investigation of property and financial crimes including burglary, auto theft, fraud and forgery, etc.
Sergeant Liverman can be contacted at 252.329.4321 or by email at cjliverman@greenvillenc.gov.
---
Special Investigations Unit
The Special Investigations Unit includes the Greenville Regional Drug Task Force. The SIU/DTF is staffed by one sergeant, five GPD detectives, and one detective assigned full-time to a federal task force (DEA Triangle HIDTA Task Force). The Drug Task Force is also made up of officers from various agencies within Eastern NC. One Special Assistant U.S. Attorney is also assigned to the SIU/DTF. The unit also includes one officer assigned to the Criminal Intelligence Unit.
Sergeant Knox can be contacted at 252-329-4806 or by email kknox@greenvillenc.gov.
---
Violent Crime Reduction Unit
The Violent Crime Reduction Unit is staffed by one sergeant and 8 police officers. The unit includes the following:
Warrant Squad
Violent Criminal Apprehension Team (VCAT)
Task force officers assigned to the following task forces:

Bureau of Alcohol, Tobacco, Firearms and Explosives (ATF)
NC SBI Fugitive and Missing Person Task Force
FBI Safe Streets Task Force
Sergeant Fischer can be contacted at 252-329-3214 or by email bfischer@greenvillenc.gov.
---
Forensic Services
Duties of the Forensics Services Unit include: responding to major crime scenes to collect, package, and preserve physical evidence; conducting fingerprint other evidence analysis; maintaining the Automated Fingerprint Identification System (AFIS) network for the northeastern section of North Carolina and working closely with other agencies in the region in the use of AFIS networks. The unit is staffed by one sergeant and five detectives.
Sergeant Wilkins can be contacted at 252-329-4385 or by email dwilkins@greenvillenc.gov