COVID-19 Updates & Resources
Last updated:
April 9, 2020
9:30 a.m.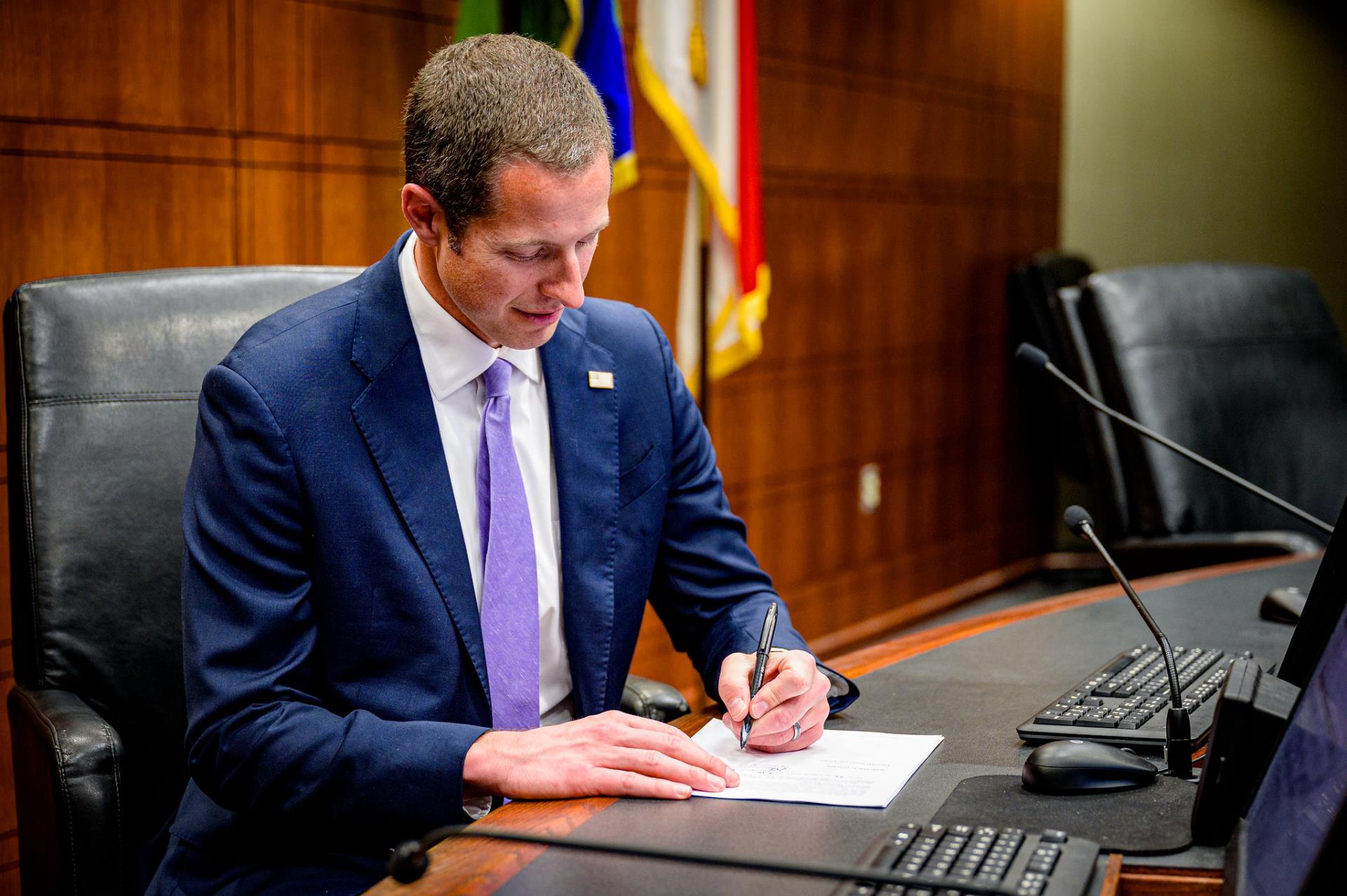 Greenville Mayor P.J. Connelly issued a Stop the Spread Order that began on Thursday, March 26, at 5:00 p.m. in order to further combat the spread of COVID-19 in our community. The order directs all City residents to stay at home and limit movements outside of their homes to only essential needs. The order is valid through April 10, 2020, but it will be regularly reviewed and evaluated for revisions, amendments, or extensions accordingly, based on recommendations by public health and emergency management officials. Find out all of the details about the Stop the Spread Order HERE.
North Carolina Governor Roy Cooper has also announced a Stay at Home Order for the State of North Carolina that is in effect until April 29, 2020. Please note that the City's Order is the one that still applies to all Greenville residents and businesses until its expiration on April 10. When it expires, the Governor's Order will apply to all Greenville residents until its expiration.
--------------------
The City of Greenville will continue to maintain City services to the best extent possible. In an effort to limit the impact of the COVID-19 virus in the community, however, the City has closed all of its facilities to the public until further notice.
Members of the public are asked to conduct business with the City of Greenville online or by phone at one of the numbers listed below.
Examples of services that can be conducted online include payments, parking permit requests, building, electrical, mechanical, and plumbing permit applications, employment applications, and building inspection requests. Additionally, residents can submit work requests for issues such as street light repairs, potholes, or missed trash pick-ups by using the
City Compass
tool.
Below is a list of helpful phone numbers for those seeking to contact City staff.
Citizen Action Line: (252) 329-2489
City Attorney's Office: (252) 329-4426
City Clerk's Office (252) 329-4421
City Manager's Office (252) 329-4432
Engineering (252) 329-4467
Financial Services (252) 329-4444
Fire/Rescue Non-emergency (252) 329-4390
Information Technology (252) 329-4068
Human Resources (252) 329-4492
Planning and Development Services (252) 329-4504
Police Non-emergency (252) 329-4315
Public Information (252) 329-4131
Public Works (252) 329-4522
Recreation and Parks (252) 329-4567
*In the case of an emergency, please dial 9-1-1.
The following changes have also been made to City services, programs, and meetings:
Transit
In an effort to comply with evolving recommendations related to the COVID-19 virus, the City of Greenville will be modifying our Transit operations beginning Thursday, March 26, at 6:25 a.m.

Routes 1, 2, and 3 will suspend service until further notice. Routes 4, 5 and 6 will operate with both time and route alterations. Hours of service will be modified to Monday - Friday 6:25 a.m. - 5:00 p.m. Saturday service will continue at 9:25 a.m., but will end at 4:00 p.m. The busses in operation will continue to be cleaned/sterilized twice daily.
Route Alterations:

Route 4 - will continue to provide access to the Government operations buildings but will no longer provide service along 1st, 5th and Brownlea Drive (the university area known as the Grid). Route 4 will continue to serve the VA Clinic.
Route 5 - will continue to provide access to various supermarkets while primarily operating along 10th St/Route 33. This route will not travel south of Moseley Drive.
Route 6 - will continue to provide access to the medical facilities and supermarkets. This route will no travel south of the Mall Drive/Memorial Dr. intersection.
All access onto or off of the city buses will be from the rear doors. The front doors will open for ADA access only.
The Transit system will also convert to a fare-free operation during this service change.
Additional Changes:
The City Council meeting on April 9, 2020, will be conducted by electronic means. Information on how to participate is available here. Additionally, the Planning and Zoning Commission meeting on April 21, 2020 will be conducted by electronic means. Information on how to participate is available here.
The Investment Advisory Committee (April 15) and Neighborhood Advisory Board (April 16) meetings are cancelled.
Sheppard Memorial Library is closed until further notice. E-resources are still available, and library staff will continue to explore opportunities for providing other remote services.
All City of Greenville Recreation and Parks facilities are closed until further notice. The following facilities will be impacted by the closure:
Jaycee Park Center for Arts and Crafts
Greenville Aquatics & Fitness
South Greenville Recreation Center
River Birch Tennis Center
Walter Stasavich Nature Center at River Park North
*All City greenways remain open.
All indoor and outdoor City Recreation and Parks programs are suspended until May 11, 2020. Registration for future programming after that date is ongoing.
All Recreation and Parks events, along with shelter and building rentals, have been canceled through May 11, 2020.
All City playgrounds, shelters, and park restrooms are closed until further notice.
Additionally, the following are closed:

River Park North
Greenfield Terrace basketball court
Town Common fishing pier
All tennis courts