The BUILD Project includes three adjacent sections of streetscape improvements along West 5th Street: Phases II, III, and IV. Phase I, which was completed in 2011, constructed streetscape improvements on West 5th Street from Memorial Drive to Cadillac Street. The three proposed phases (II, III, and IV) combined are approximately 1.1 miles long and will include pedestrian, bicycle, and vehicular improvements. Vehicular improvements being evaluated include construction of two roundabouts (at Tyson Street and at Albemarle Avenue/Elizabeth Street) to replace misaligned intersections and resurfacing of the existing roadway. Proposed pedestrian and bicycle improvements being evaluated include Americans with Disabilities Act (ADA) compliant sidewalks and curb ramps, pedestrian safety lighting, high-visibility crosswalks, and bicycle facilities.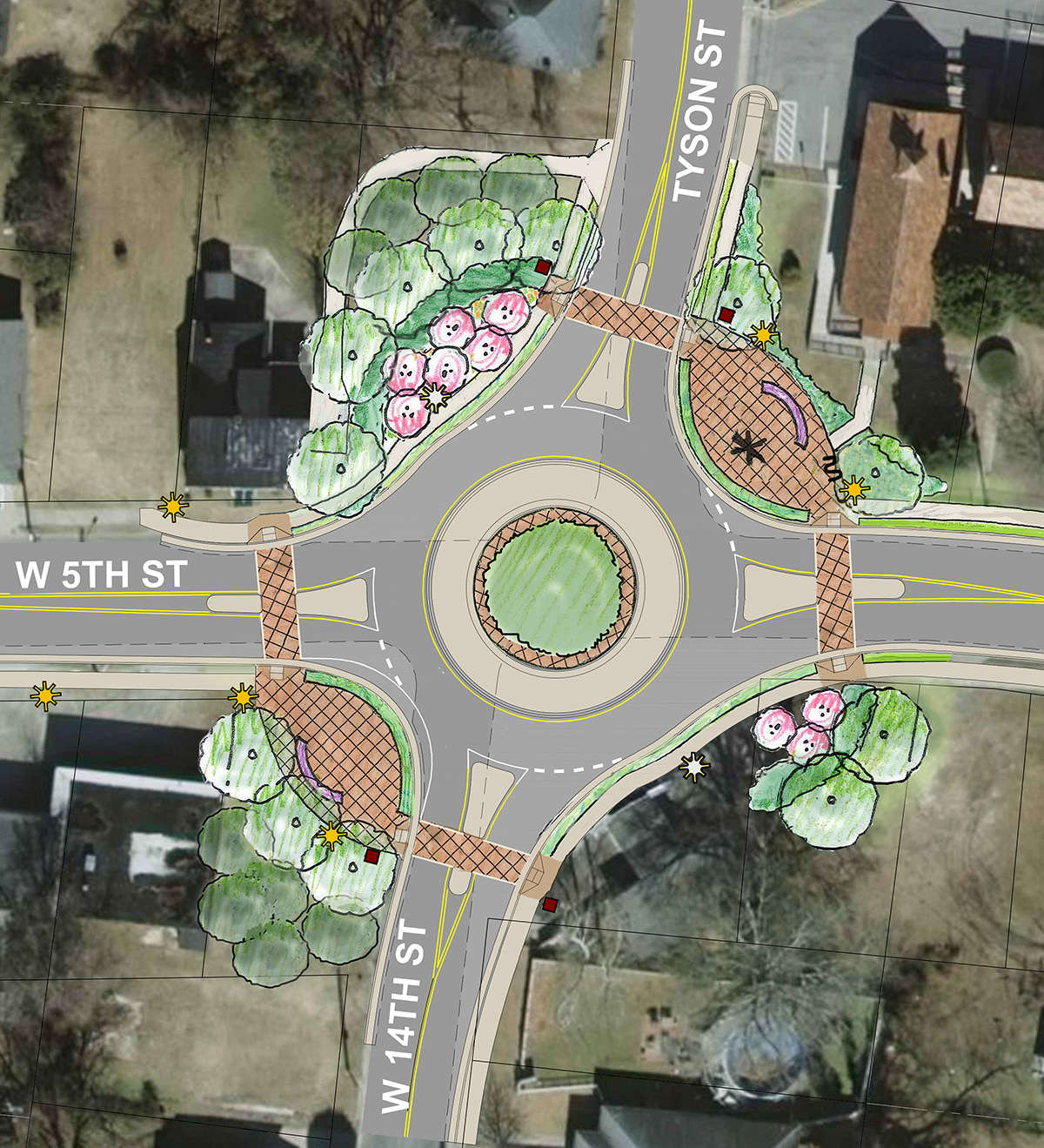 The purpose of these projects is to improve safety, access, and connectivity for all users along West 5th Street—a critical east-west roadway through West Greenville.
Project C – West 5th Street Streetscape Phase II
Phase II of the West 5th Street Streetscape Project proposes 12-foot wide travel lanes with on-road bike lanes on West 5th Street from Cadillac Street to just west of Sheppard Street (0.2 miles), and a roundabout at the Tyson Street intersection. Plans for this phase of the project have already been completed and can be viewed here.
Project D – West 5th Street Streetscape Phase III
Phase III of the West 5th Street Streetscape project proposes streetscape improvements from just west of Sheppard Street to South Pitt Street (0.6 miles). This project is within the national historic boundary of Skinnerville-Greenville Heights Historic District and adjacent to the Perkins Town‐Cherry View Historic District. In addition, several individual historic homes are along the corridor.
The streetscape design of this project will be coordinated with the design of Project C (Phase II) and be consistent with the City's Streetscape Master Plan for the West Greenville Historic Neighborhood District. The project will also transition in look and feel to the proposed streetscape style of downtown at the eastern edge of the project where Project E (Phase IV begins).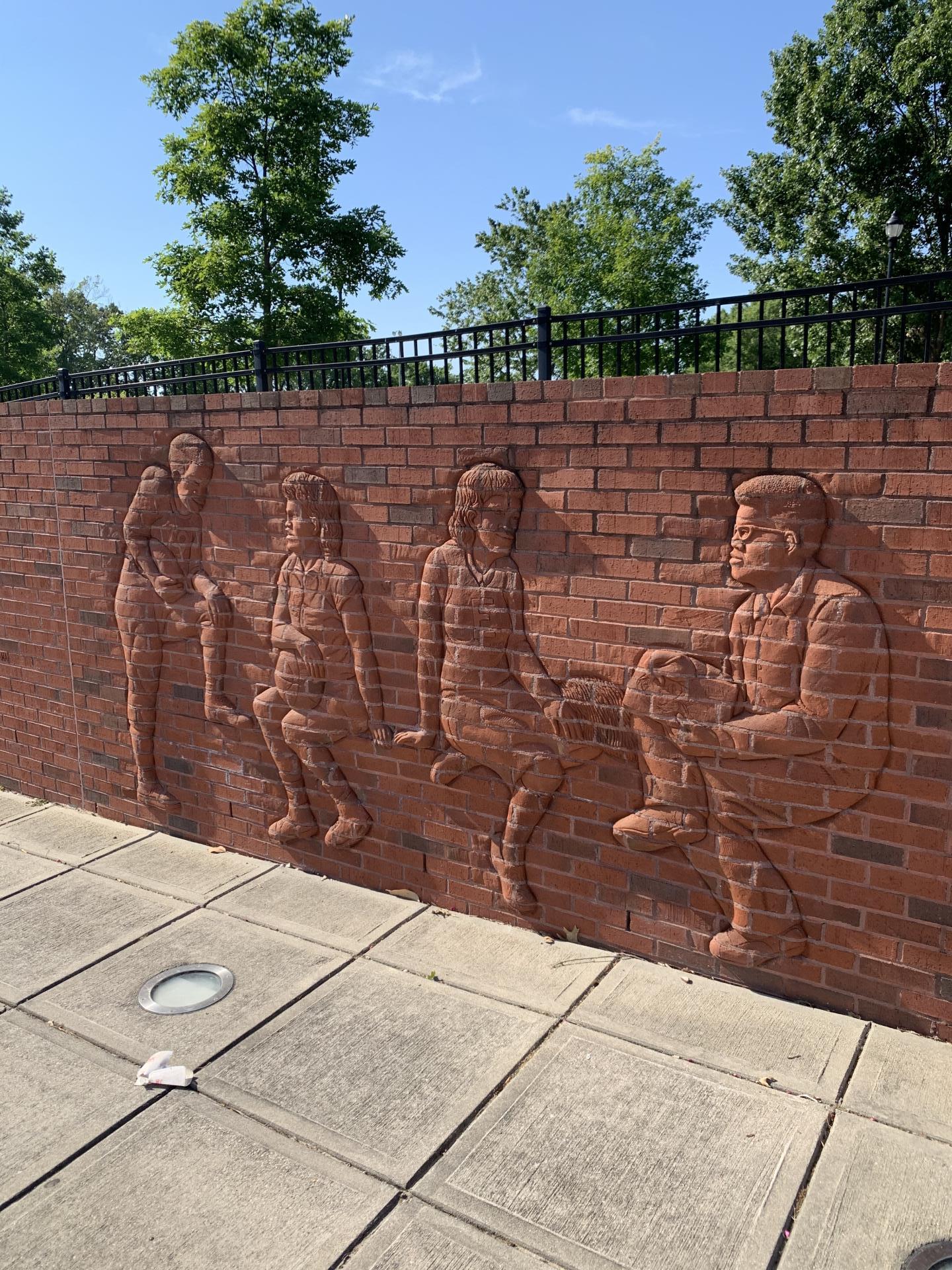 Improvements being considered in the historic neighborhoods of West Greenville include improved lighting, wider sidewalks with separation from the road, shared/dedicated bike lanes, brick crosswalks, art elements, and historical markers for neighborhood gateways. In the downtown area, enlarged brick sidewalks, civic art, street trees, and relocation of utilities underground are being considered.
The project also proposes a roundabout at the Albemarle Avenue/Elizabeth Street intersection. The roundabout area will provide an opportunity to install gateway features for West Greenville, similar to the existing features near Thomas Foreman Park. Additional streetscape and gateway elements being considered include community gardens, open space areas with plantings, and art or commemorative exhibits. East of the roundabout the project is evaluating a transition from 12-foot wide travel lanes with a separated bike lane to 14-foot shared-use lanes.
Project E – West 5th Street Streetscape Phase IV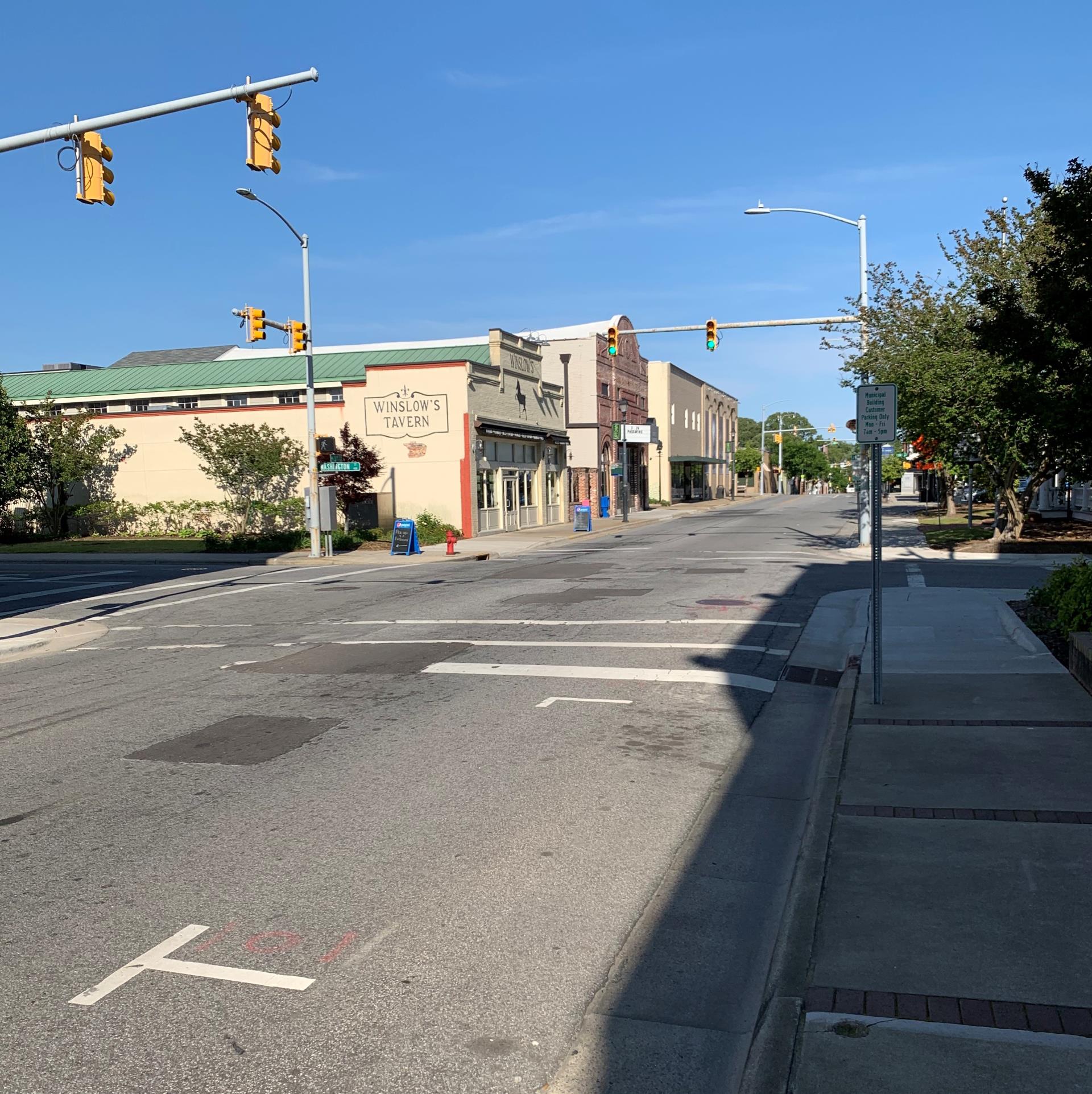 Phase IV of the West 5th Street Streetscape project proposes roadway and streetscape improvements from South Pitt Street to Reade Circle/Street (0.3 miles). Potential improvements being considered include wider sidewalks, brick crosswalks, site furnishings, and street trees. Because of the constrained width on this part of the corridor, adjustments to the on-street parallel parking in the downtown area along West 5th Street are being considered. These changes are consistent with the City's Streetscape Master Plan.
The streetscape recently built with the Gather Uptown apartment complex is proposed to be retained. This project is located within the Greenville Commercial Historic District and the corridor is home to the National Register of Historic Places-listed Robert Lee Humber House, the Greenville Municipal Building local landmark, and the Greenville Bus Station and Montgomery Ward Store which are potential historic resources.
Please Take Our Survey!
The City would like your input as the project team begins preliminary designs. Please complete the online survey at
tinyurl.com/BUILDprojectsurvey
by Friday, October 9, 2020
.