Cedar Lane Storm Drain Improvement Project
Interested parties who have questions or comments about the presentation above, can submit them until Friday, November 6 via email to CedarLnStormDrain@greenvillenc.gov, or via mail to: City of Greenville Engineering Department, 1500 Beatty Street, Greenville NC 27858.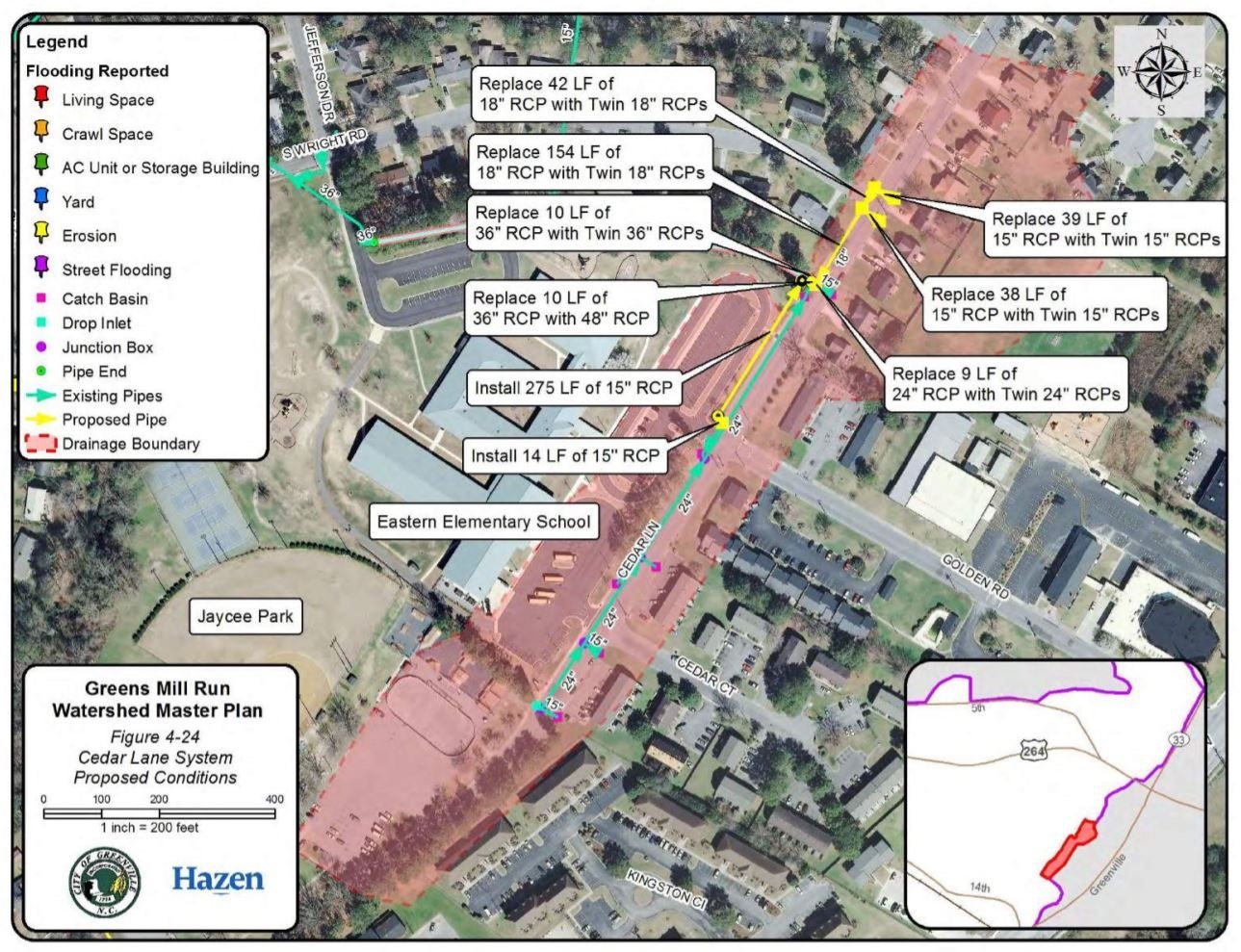 The Cedar Lane Storm Drainage Improvement Project will address flooding issues caused by outdated and undersized drainage infrastructure along Cedar Lane.
The Cedar Lane System collects drainage from approximately 10.3 acres and 70% impervious along Cedar Lane between Jaycee Park and Tryon Drive. This system drains runoff along Cedar Lane, with deficiencies noted in the area of the Cedar Lane / Wright Road intersection, as well as at the entrance to Eastern Elementary School.
The drainage area encompasses parking lots for Jaycee Park and Eastern Elementary School, and single family residential lots with < 0.5 acre lots.
Prioritization
According to modeling results, the northern portion of the Cedar Lane system did not meet a 10-year LOS. The southern portion appeared to be adequately sized even during a 100-year event however, after CCTV of this section, poor condition was noted. This section has significant bellies in the pipe as well as broken or separated joints.
Public Infrastructure Impacts: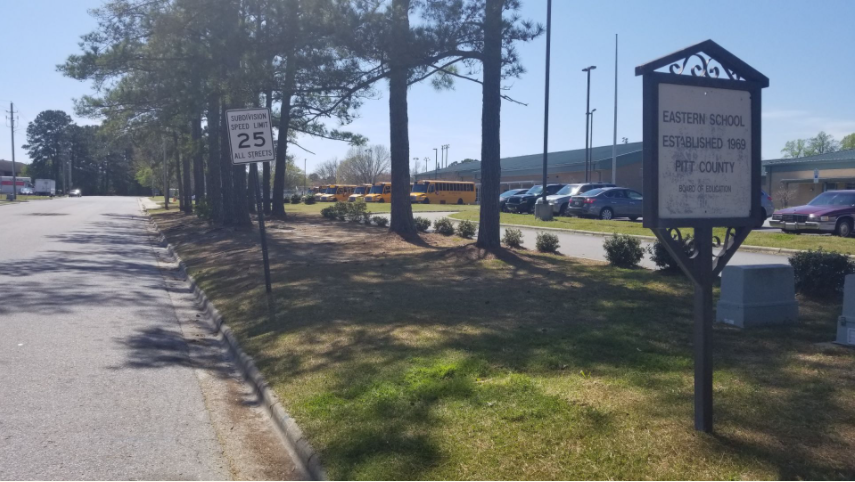 Gas lines, water mains, and sanitary sewer lines were identified as potential site restrictions and utility conflicts in the project area.
There is curb and gutter located along Davis Street, Vance Street, and W 3rd Street that will need to be removed and replaced as part of this project.
Construction will impact traffic to the main entrances to Eastern Elementary School and Jaycee Park.
Private Property Impacts:
Access to several residential properties may be impacted during construction.
Project Description
Proposed improvements will provide a 10-year level of service, and are estimated to install or replace approximately 1,400 linear feet of pipe, along with 20 catch basins and/or drop inlets.