Sycamore Hill Gateway Plaza
The Sycamore Hill Gateway Plaza is built on the site where the prominent Sycamore Hill Baptist Church once stood and commemorates the history of the African American community that was located on Shore Drive and once inhabited the site now known as the Town Common. Incorporating iconic features, the gateway plaza provides a prominent western entrance to the riverside park.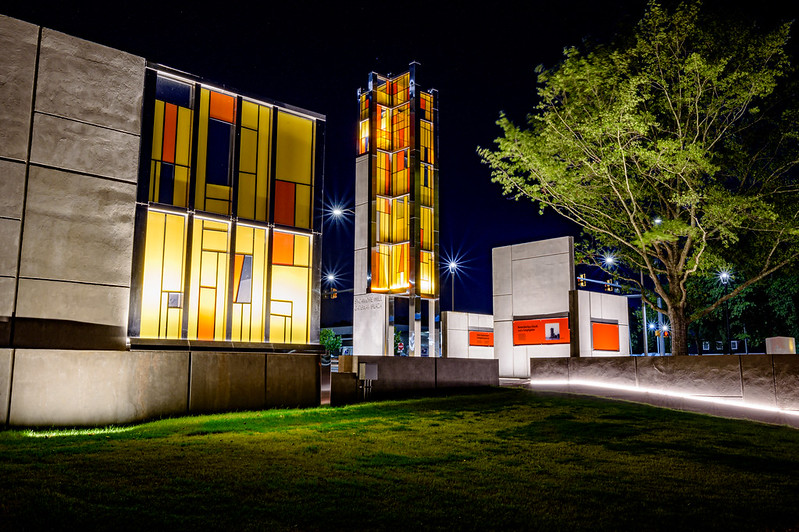 The Shore Drive neighborhood was a self-built, close-knit African American community that included homes, businesses, schools and churches. Sycamore Hill Baptist was perhaps the most significant and enduring institution in the community. Community leaders that included teachers, school principals, businessmen/ women, lawyers, and doctors were patrons of the Church. In addition to religious purposes, the church was the center for social, political, and economic activity for the community. Descendants of the neighborhood all describe the area as a thriving and vibrant community with a high quality of life.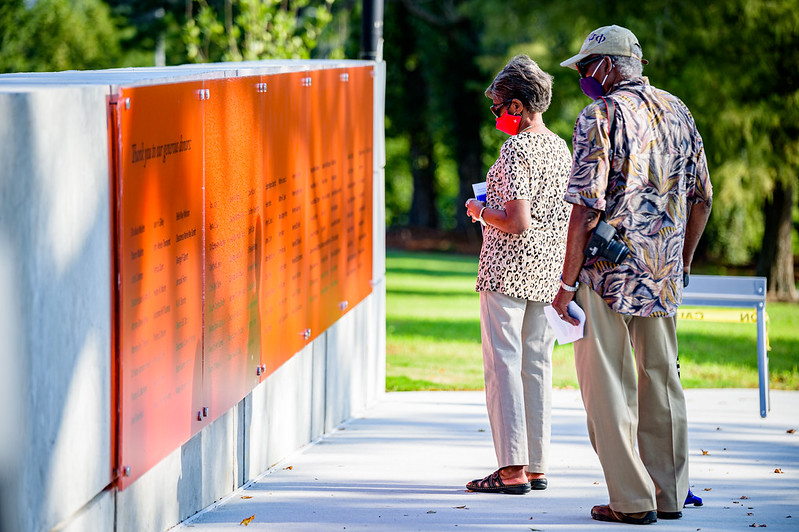 Historically, the Greene Street Bridge, which bordered the western façade of the Sycamore Hill Baptist Church, was once the primary entrance into the central business district of Greenville. In fact, the beautiful features of the church were the first of architectural significance experienced by visitors upon entering the central business district of the city. The Sycamore Hill Gateway Plaza transforms the western edge of Town Common into the prominent entrance that it once was while commemorating the history and memory of the Shore Drive neighborhood.