Jr. NBA Basketball at South Greenville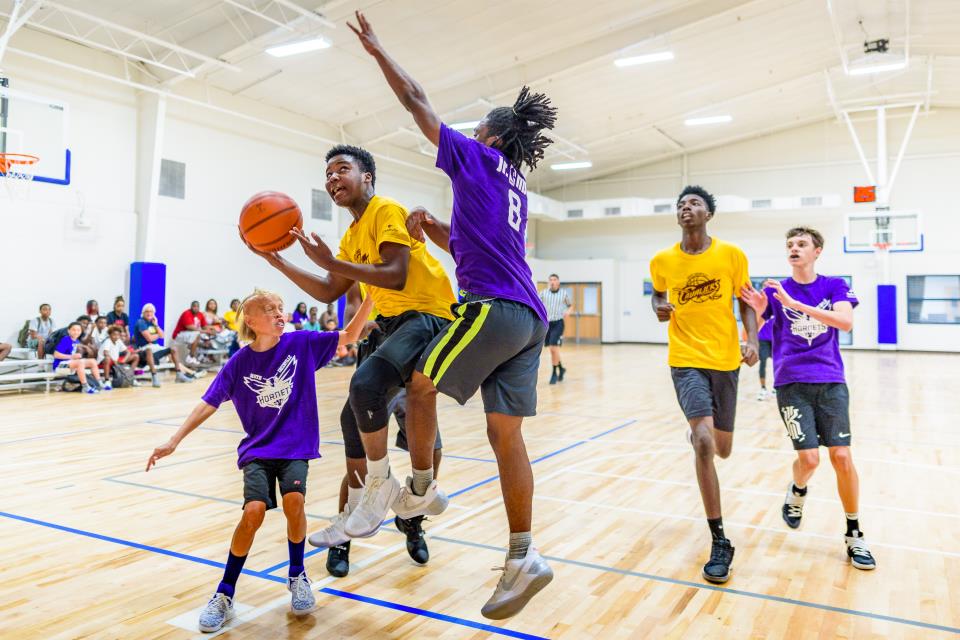 Jr.NBA Skills Challenge is a competition for boys and girls ages 14 and under. The competition is FREE and participants compete in one of two categories:12 & under or 14 and under. Three boys & three girls from each age category will advance to compete in the Regional competition in Maryland, with the possibility of advancing to the National competition in New York City.
Participants can only compete at one of the competitions. . Each participant's parent/guardian will need to bring a completed registration form and bring the participant's birth certificate in order to register.
For more information or to register your son or daughter, please email Nicole Manigo or call 252.329.4549.
Jr. NBA Summer League
The Jr. NBA summer league is a competitive 5-on-5 league for boys and girls ages 12-18. Registration will begin for this program in February. A shot clock will be used in league play to help develop basketball intelligence skills and team play. Registration begins early February, and basketball skills assessments begin in early June. If you are interested in becoming a volunteer coach or scorekeeper, please contact our office at (252)329-4549 or email Nicole Manigo