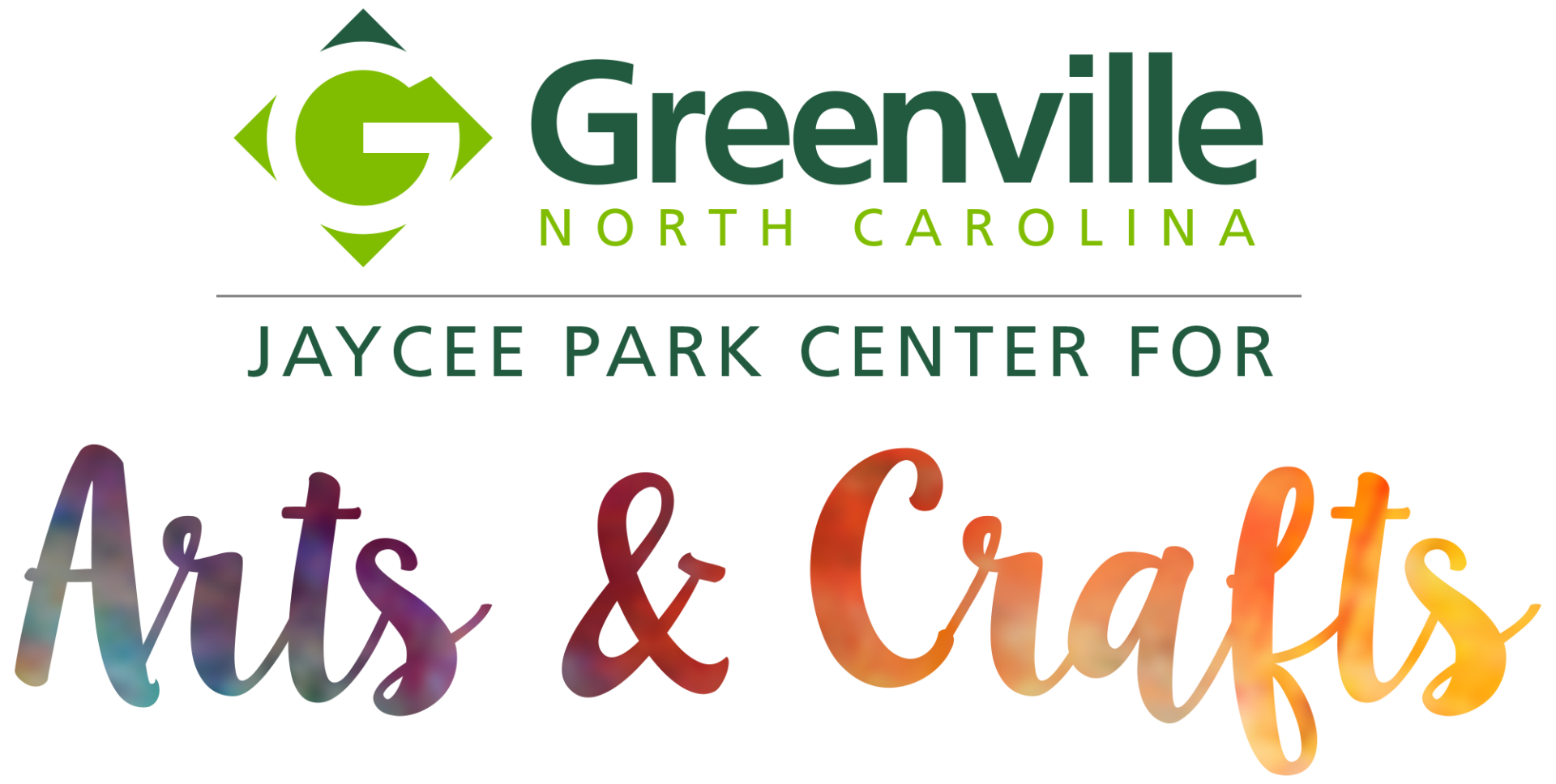 Jaycee Park Center for Arts & Crafts is part of the Centers & Programs division of the Recreation & Parks Department. Our vision is to help citizens live better lives by exposure to the arts. Our goal at the Center for Arts & Crafts is to provide accessible & high quality arts education to the citizens of Greenville and surrounding areas.
Jaycee Park Center for Arts & Crafts offers a wide variety of art programs for children, youth, and adults. We believe arts programs provide creative outlets for youth and adults that stimulate the mind.
All programs are held at the Center for Arts & Crafts, Jaycee Park, 2000 Cedar Lane. Materials must be purchased separately unless otherwise noted. Various supplies and equipment are available for use here at the Center. Programs are 6 weeks long unless otherwise listed.
Follow us on Facebook and Instagram @ Jaycee_Arts!
Call (252) 329 - 4546 for more information or e-mail Sara Caropreso.
Registration Information
Unless program information states otherwise, register at Jaycee Park or online. All programs are available on a "first come first serve" basis and have a 7-day registration deadline prior to class start date.
Special Events
Clubs & Guilds
Get involved with local artists by attending the next scheduled meeting at the Center for Arts & Crafts. New members are always welcome! No materials or paid instructors are provided.
Painting Club Work with fellow artists every Thursday, 1-6 p.m. in room 204.
Quilter's Club Share ideas and work on quilts every Monday, 6-8:30 p.m. in room 207.
Quilting Guild & "Moonlighter's" Guild Quilters unite every fourth Tuesday, 12-3 p.m. New members welcome.
Waterworks For watercolor artists, work in supportive atmosphere Wednesdays, 6-8:30 p.m. in Room 204.
Pottery Club Membership Club members may use the facility, wheels, equipment, & tools when classes are not in progress. Electric throwing wheels, throwing and modeling tools, hand extruder, and more are available for club use. To enroll, participants must have taken at least one Pottery/Throwing class at the Center for Arts & Crafts or have prior experience working with clay and glazes. Participants must purchase clay at the facility for $20 per 25 lb. bag. Price includes glaze and firing. Calendars are posted at the Center for Arts & Crafts with open studio hours and class schedules. Register for Pottery Club at Jaycee Park.
| | |
| --- | --- |
| 1-month membership: $25 | 3-month membership: $50 |
| 6-month membership: $90 | 12-month membership: $170 |