Breaking Ground: Wildwood Park Construction Begins
Post Date:
03/25/2021 9:11 AM
GREENVILLE, N.C. — Construction for Greenville's newest park, one unlike any other offered by the City, officially got underway on Thursday with a groundbreaking ceremony near the lake that will play a prominent role in the park's offerings.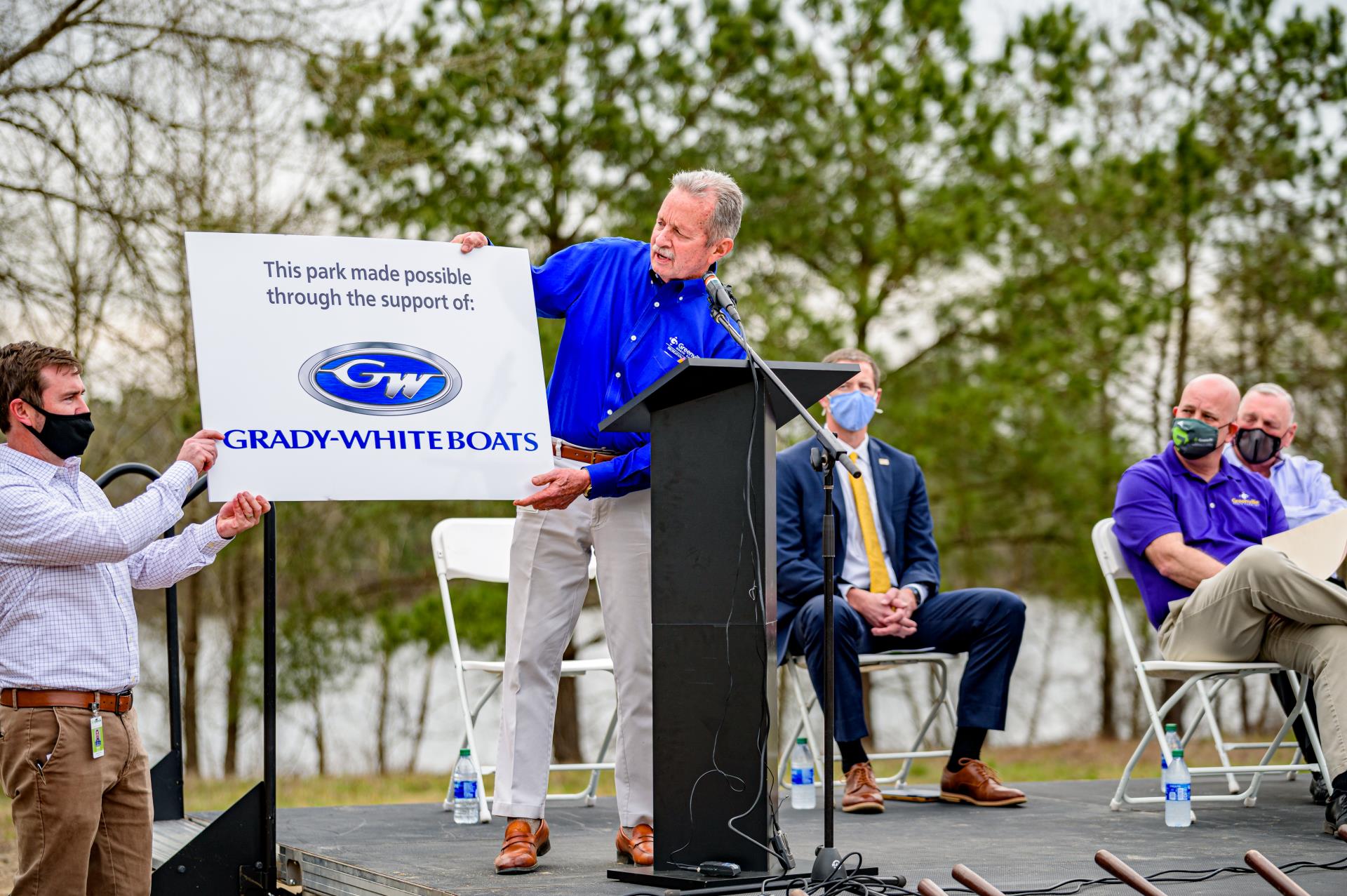 Wildwood Park will focus on outdoor recreational activities such as running, hiking, biking, and camping along with lake-based and river recreation. The park, which is located on the north side of the Tar River near the intersection of Old Pactolus Road and Northeast Greenville Boulevard, will include more than 350 acres that connect to the river and the existing trail system located at River Park North.
The development aligns with the City's Tar River Legacy Plan adopted in 2014. That plan defined a vision and specific strategies as to how the Tar River can achieve its full potential as a local asset and regional attraction in eastern North Carolina.
"This project is just what we need as we continue to enhance the quality of life in Greenville," Mayor P.J. Connelly said. "If the past year has taught us anything, it is that it is sometimes really nice to be able to unplug, get outside, and enjoy all that nature has to offer. Wildwood Park will be a great place to do that."
Officials say the first phase of Wildwood, which will include a sandy beach area, camping platforms, a floating dock with water access, primitive trails, and a parking lot, is expected to be completed in summer of 2021. A second phase to include the completion of a trail loop, sections of bridge and boardwalk, a canopy walk, a fishing pier, and an observation tower is expected to be done in 2022.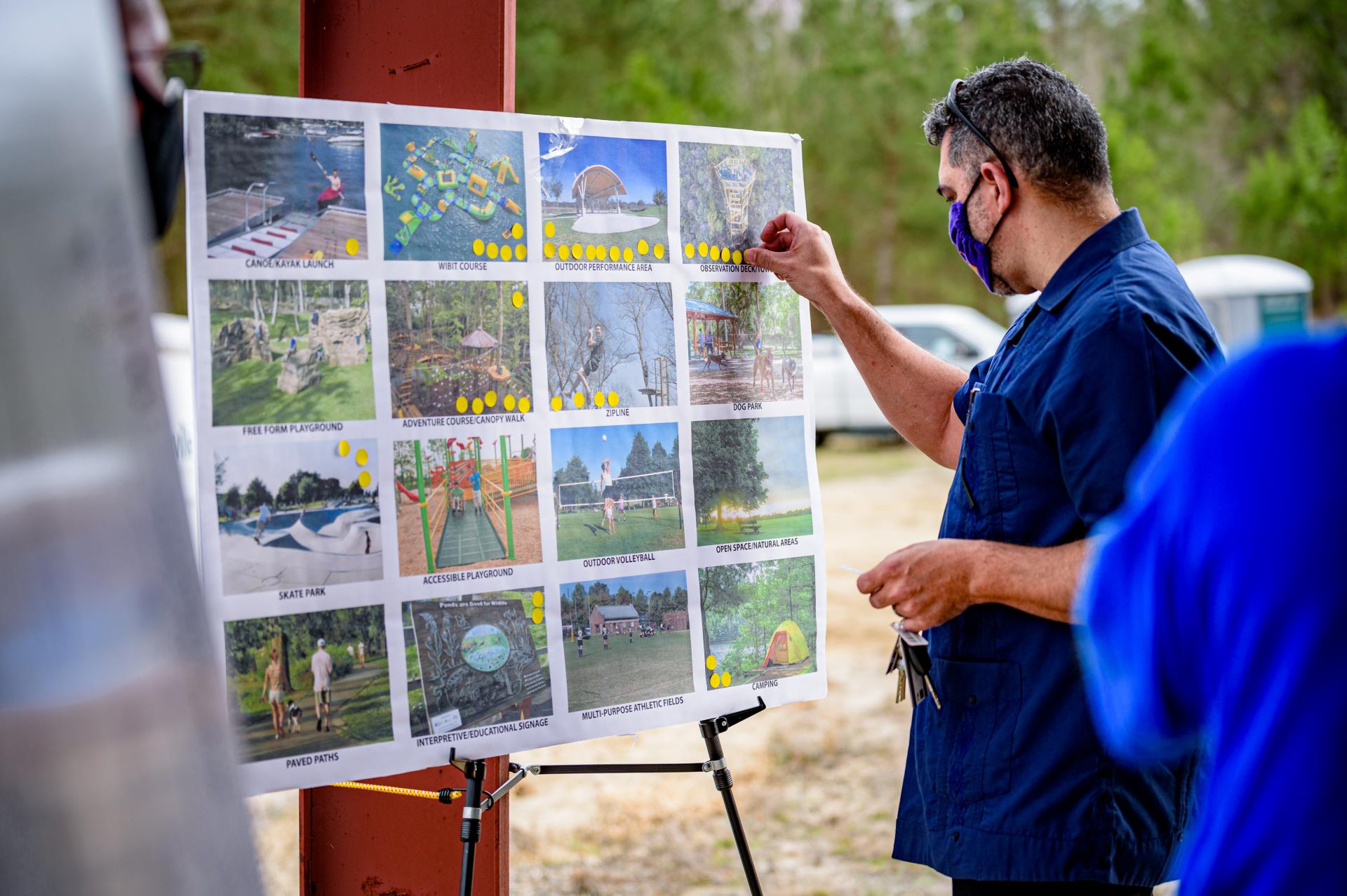 "I have spent a lot of years in Recreation and Parks, and they have presented me with the opportunity to understand what a difference a dynamic, one-of-a-kind park can make for a community for its quality of life, its economy, its image, the health of its residents, and the pride that those residents take in calling that community home," Recreation and Parks Director Gary Fenton said. "Wildwood will make that kind of difference for Greenville, and it will do it for decades past our lifetime."
On September 9, 2019, the City Council approved the purchase of 163 acres of land for the development of a new park. On October 19, 2020, the City Council voted unanimously to name the park Wildwood Park. During its meeting on December 14, 2020, the Greenville City Council approved the purchase of an additional 184.78 acres to expand its Wildwood Park development. An additional 22 acres are expected to be acquired in the coming months to complete the park's acreage. The City has received funding assistance through a generous donation from Grady-White Boats and the Eddie and Jo Allison Smith Foundation.
"I have been a big, big fan of green spaces and parks and open spaces for a long, long time where families could get outdoors together and enjoy the beauties of nature," Grady-White Boats Owner Eddie Smith said.
During Thursday's event, attendees were asked to place stickers on poster boards with numerous potential amenities at the new park. Those who did not attend the event, can submit feedback on what they would like to see at this link.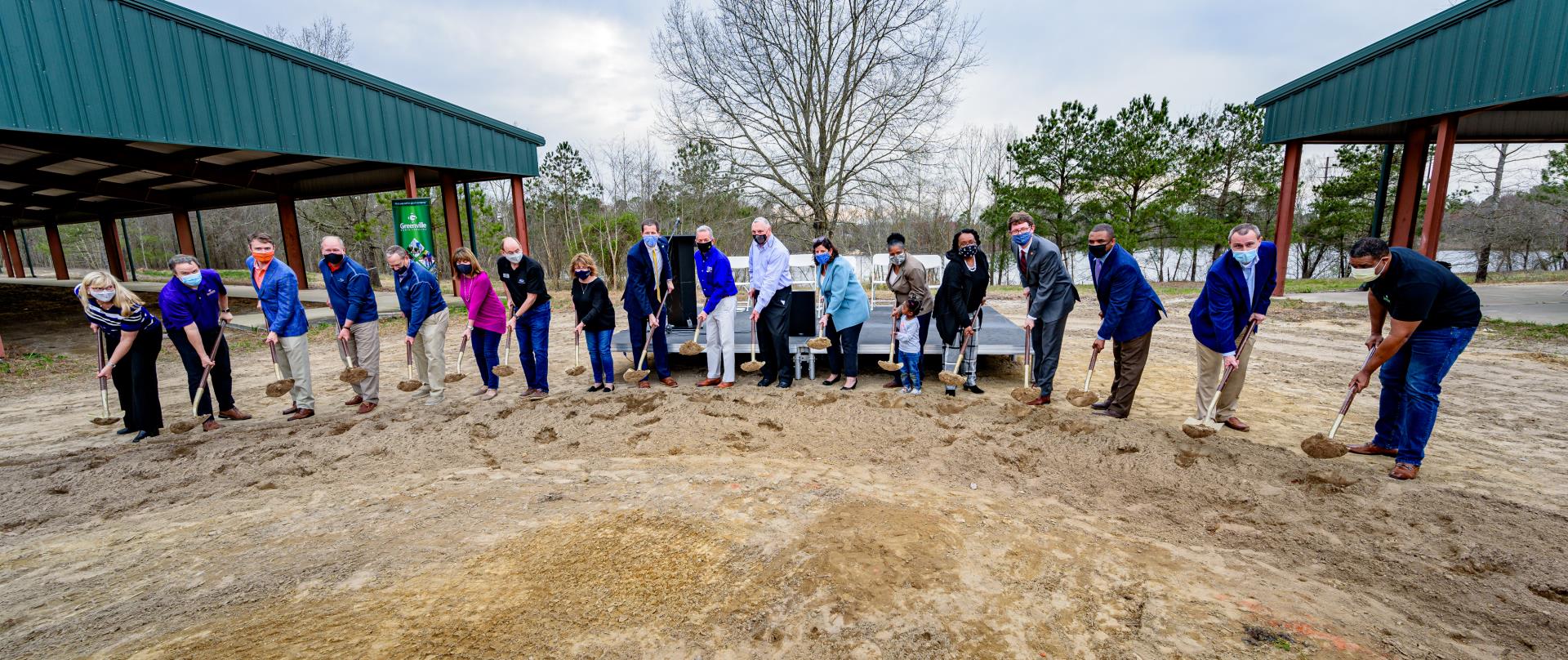 Return to full list >>