City Officially Opens Sycamore Hill Gateway Plaza
Post Date:
08/10/2020 9:35 AM
GREENVILLE, N.C. — Future generations who visit the Town Common in Greenville will now be able to learn more about the families, neighborhood, businesses, and church that once occupied the riverfront site by strolling through the park's newest feature.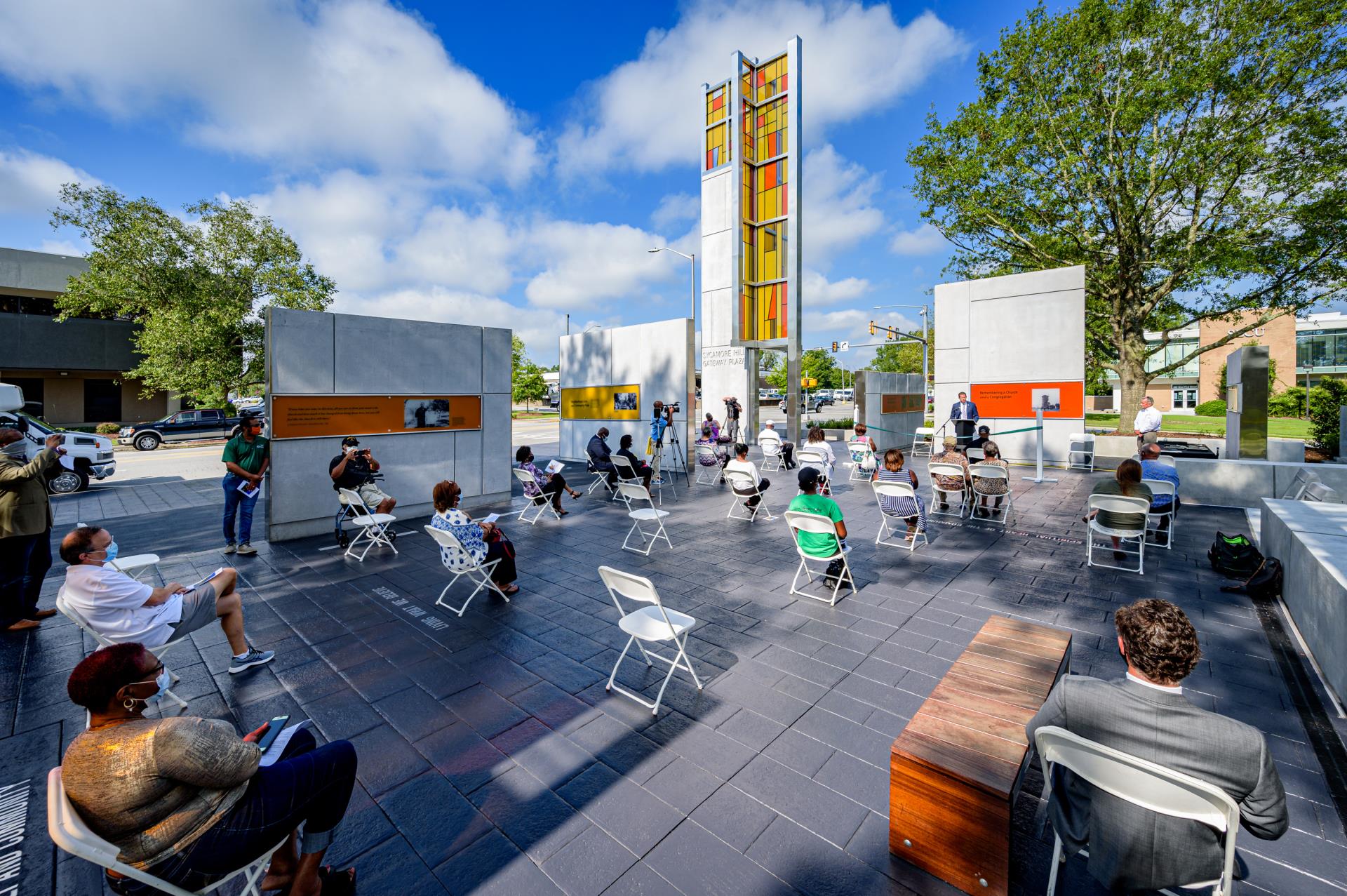 City officials joined former residents of the area and members of the Sycamore Hill Baptist Church on Tuesday morning in cutting the ribbon for the Sycamore Hill Gateway Plaza, a commemoration of the history of the former Shore Drive neighborhood and Sycamore Hill Baptist Church. The plaza provides a prominent entrance into west end of the Town Common and offers a series of walls with photographs and descriptions of the area's past.
"People and their memories are subject to fade away," City of Greenville Council member Monica Daniels, a former resident of the neighborhood, said. "But a project like this puts those memories into photos and descriptions that will help all of us know the history for years to come."
The project was constructed by the Berry Building Group at a cost of $1.9 million. It took just more than a year to complete.
"For years to come, residents and visitors now have the opportunity to stroll through this gateway plaza and learn about the families and businesses that once thrived here and the influence that the Sycamore Hill Missionary Baptist Church had on the community," Greenville Mayor P.J. Connelly said. "This was once a community hub. Today, I think we have taken steps toward making it that way again."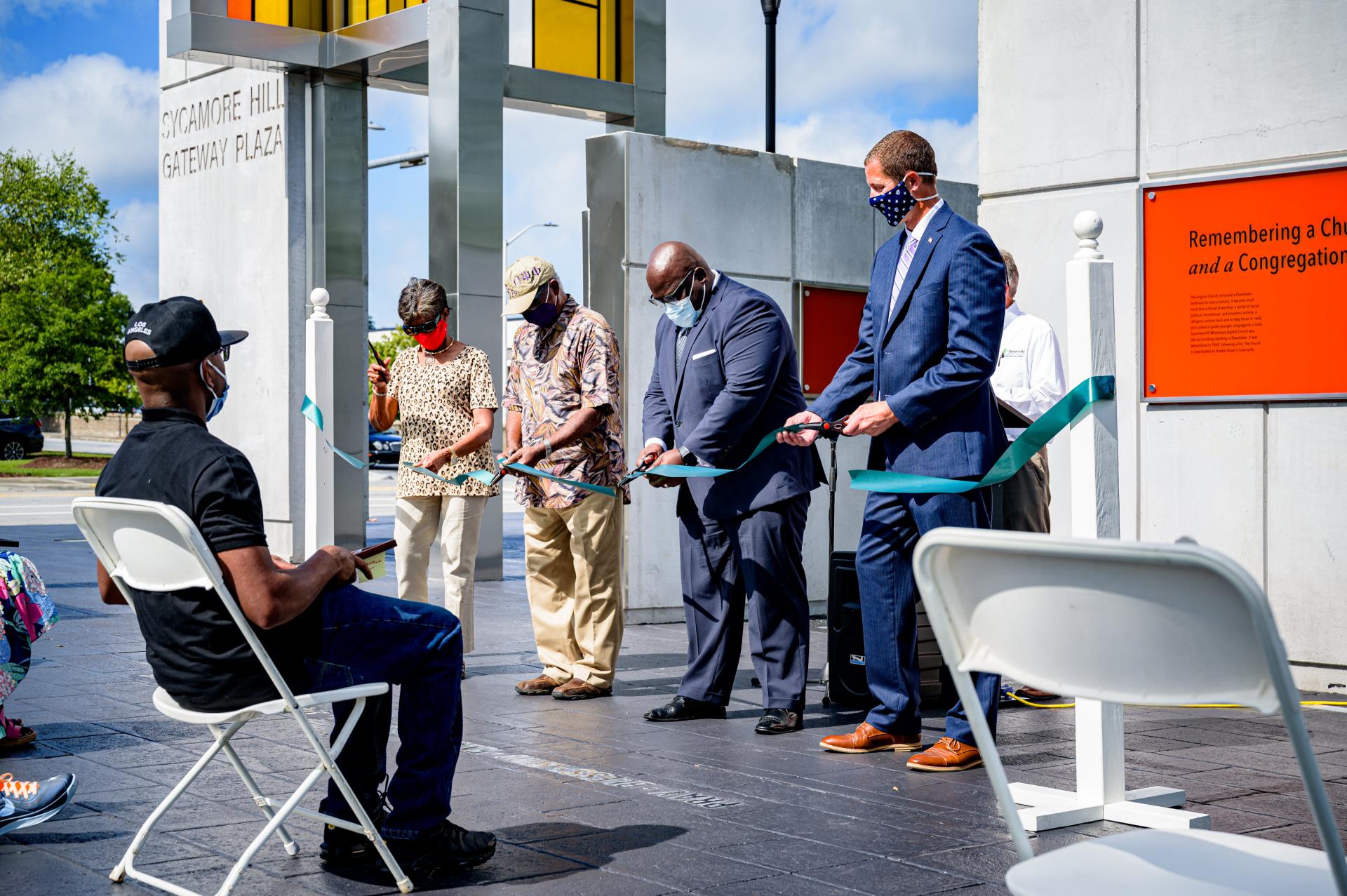 In addition to the walls that vary in height and tell the story of the neighborhood, the plaza also includes a tower in the former location of the Sycamore Hill Baptist Church's bell tower and a terraced viewing area that faces the Tar River. The tower and several of the walls include stained glass that matches that the church once featured.
Alton Harris, a member of Sycamore Hill Advisory Group, said he grew up in the neighborhood, which was demolished as part of an urban renewal project in the late 1950's and 1960's. The church remained until a fire destroyed it in 1969.
"I want everyone to go back and talk to your friends and neighbors and have them come out to enjoy this beautiful area and learn about the history of Sycamore Hill," Harris said.
Return to full list >>