Local Artists Complete Mural on First Street
Post Date:
12/14/2020 8:59 AM
GREENVILLE, N.C. — A group of local artists came together over the weekend to express themselves through their talents as they painted a "Unite Against Racism" mural on First Street near the Town Common park.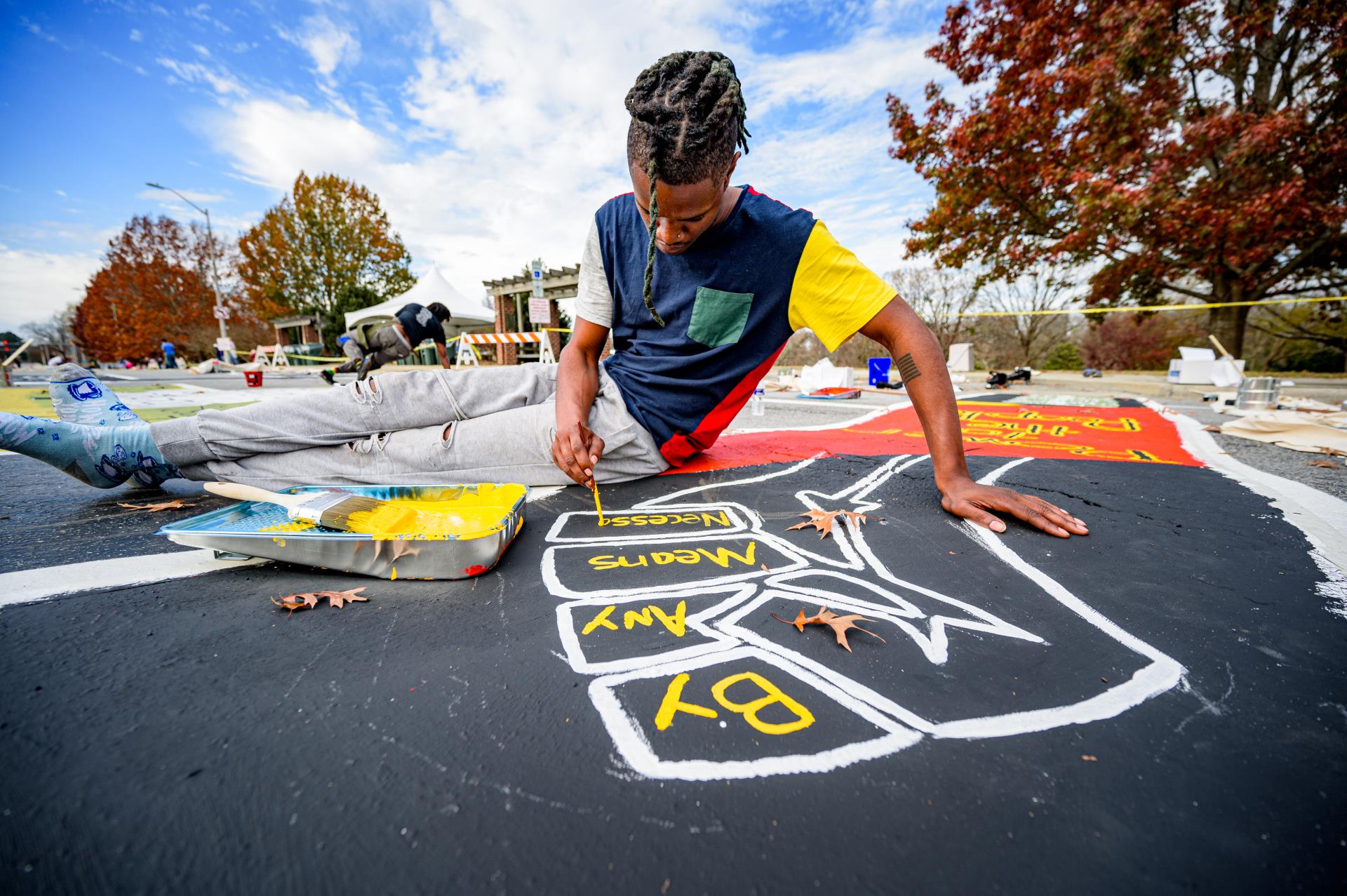 City Council approved the painting during its November 9 meeting, and the work was completed on December 13 after months of planning. The group of 24 artists was organized and assisted by J.H. Rose High School art instructor Randall Leach. The movement to paint the mural began in June, however, when Greenville resident Kevon Gainer proposed the idea to City officials.
"I wanted to start controversy and start a conversation about what has happened to the black community and how we have been affected by turmoil," Gainer said.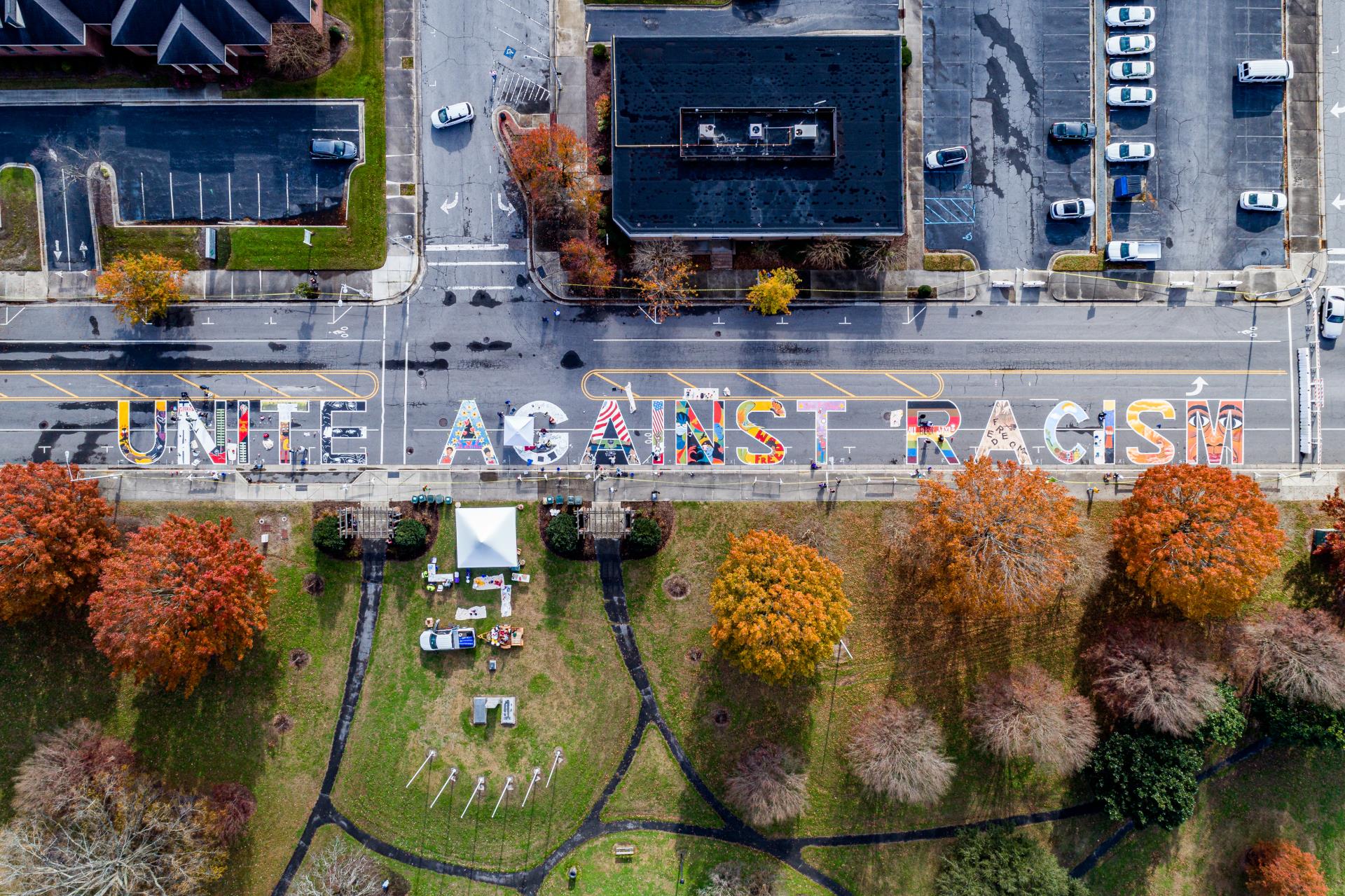 The artwork filling each letter on the street ranges from paying homage to African American history and local African American communities to calls for social justice and the recognition of the importance of black lives.
Greenville's City Council released the following statement regarding the painting: "After considering all recommendations for the public art to be located on First Street, the City Council ultimately determined that the phrase 'Unite Against Racism' was the most impactful choice for this public art project. The City Council appreciates the willingness of the artists to complete this project as proposed as it is important that we all speak out against racism. As City leaders, it is our duty to unify our community, and the selected wording is an effort to do that. We should all be able to agree that we should unite against racism and come together to move our community forward."
Members of the group who completed the project were Kevon Gainer, Randall Leach, Aliyah Bonnette, Asha Taylor, Brianna Hemby, Brittany Hemby, Cameron Johnson, Deborah Sheppard, Jacinda Aytch, Jasmine Hemby, Jeremy Richardson, Jermaine McNair, Kevin Gonzalez, Kidd Graves, Luis Federico, Maria Young, Marlon Westray, Megan Ellison, Nataly Monter, Paula Jordan-Mayo, Rakia Jackson, Raymond Henderson, Steph Alexander, and Teriarrio Faulk.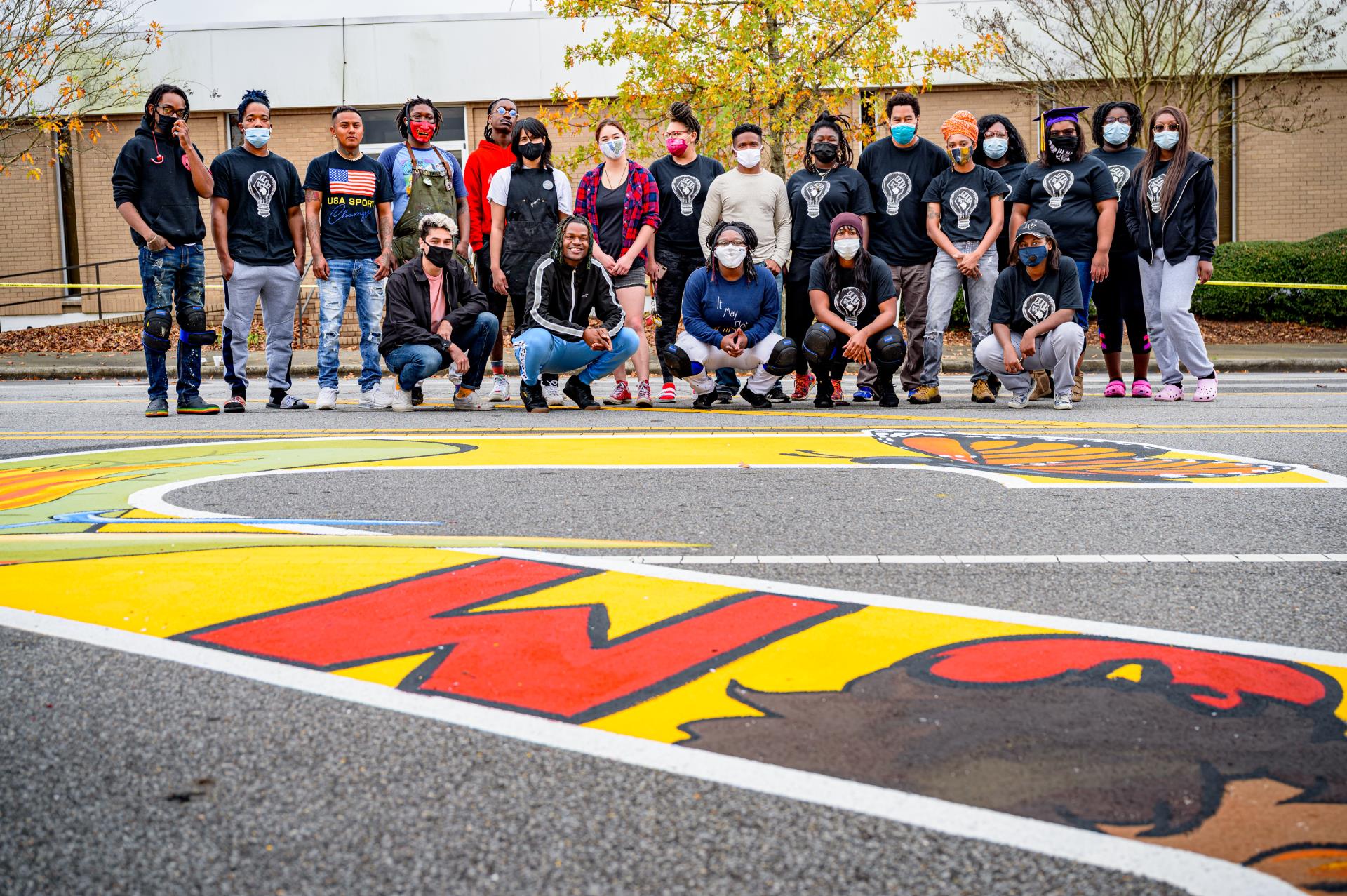 Return to full list >>