MWBE Assists Local Business with Incubate to Accelerate Loan
Post Date:
01/06/2021 11:48 AM
GREENVILLE, N.C. — One local business got a little help with the impact it has experienced during the COVID-19 pandemic recently when the City of Greenville awarded the first of its Minority and Women Business Enterprise (MWBE) Fund loans.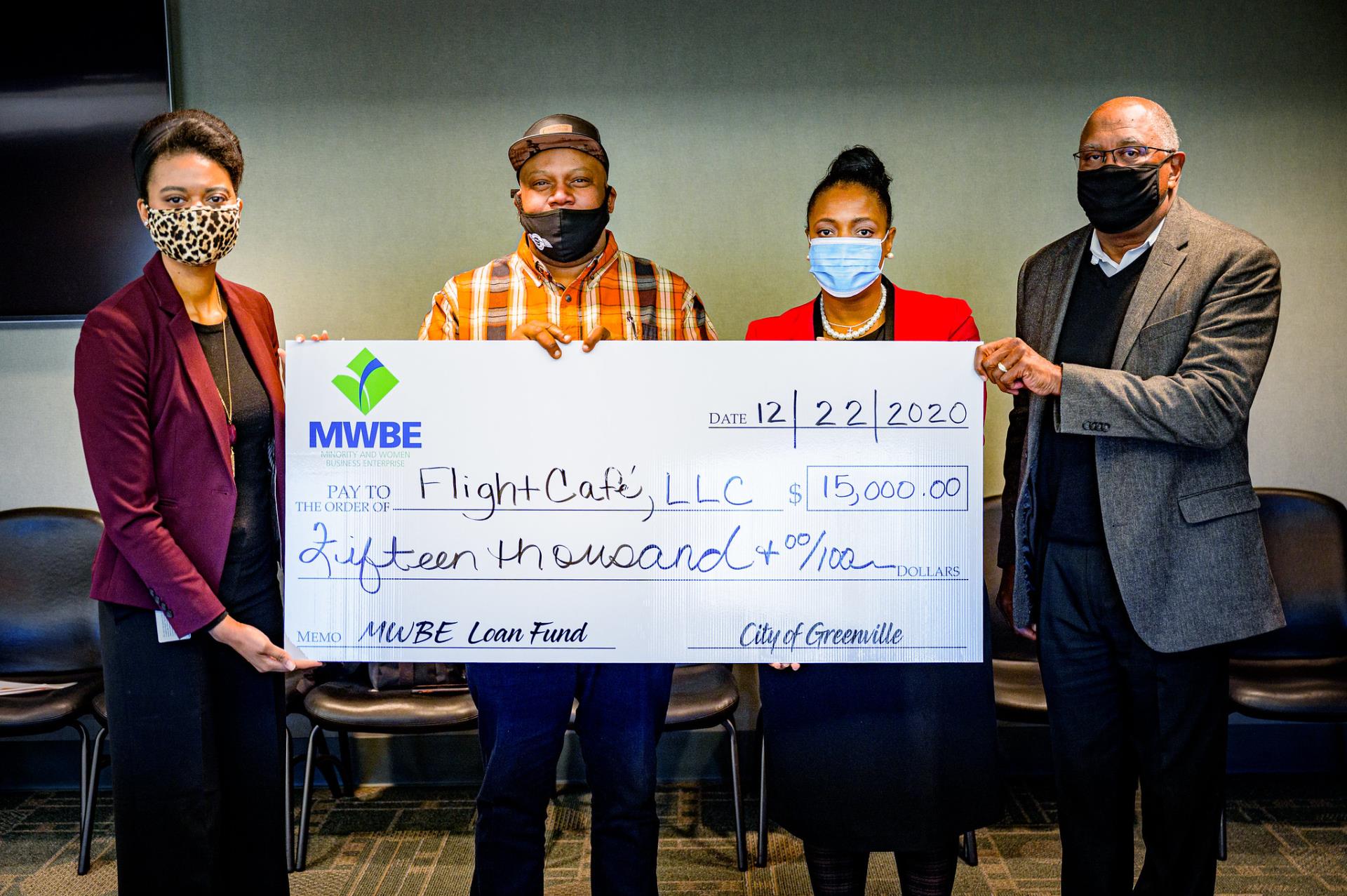 First Flight Cafe, owned by Ronald Dixon, was the recipient of a $15,000 loan to cope with the impact of the pandemic on the business located at the Pitt-Greenville Airport. Halted flights over the summer extended through December and had a huge impact on foot traffic into the airport. As a result, First Flight's business suffered a significant loss in sales and revenue. Local support through catering contracts helped keep First Flight Cafe afloat, however, the Enterprise Loan is a much needed cash infusion to support the business with working capital, purchase of inventory, and assistance with marketing and delivery of services.
The MWBE Enterprise Fund is a part of Incubate to Accelerate, a business growth and expansion strategy designed to provide a number of resources to small and micro businesses in the Greenville area to include rental assistance, back office support, and access to capital. Incubate to Accelerate was approved by the Greenville City Council in October 2020 in support of the Financial Services MWBE Program administered by the Purchasing Division.
The small business loan fund program is designed to promote economic development and inclusion. The Enterprise Fund was created in response to ongoing challenges by minority and women owned businesses to access financial capital identified through surveys conducted during the completion of the City of Greenville MWBE Small Business Directory. It is also provides acute support to businesses as a result of COVID-19. This fund is a resource for current and potential business owners who may not qualify for conventional bank financing.
For more information, contact Financial Services Manager Denisha Harris at
dharris@greenvillenc.gov
or (252) 329-4862. You may also find more information about the Enterprise Fund
here
.
Return to full list >>