City Donates 5,000 Gloves and Socks for Local Youth
Post Date:
02/09/2021 2:31 PM
GREENVILLE, N.C. — A sock and glove collection drive that started as a friendly competition for a good cause turned into quite a haul that will benefit local children for years to come.
For the past three weeks, each of the City of Greenville's departments competed to see which one could collect the most gloves and socks to donate to the Pitt County Schools Students Services Department. The drive received some outside support along the way, and the final result was 5,001 gloves, socks, hats, and scarves that were presented to school system representatives on Tuesday morning.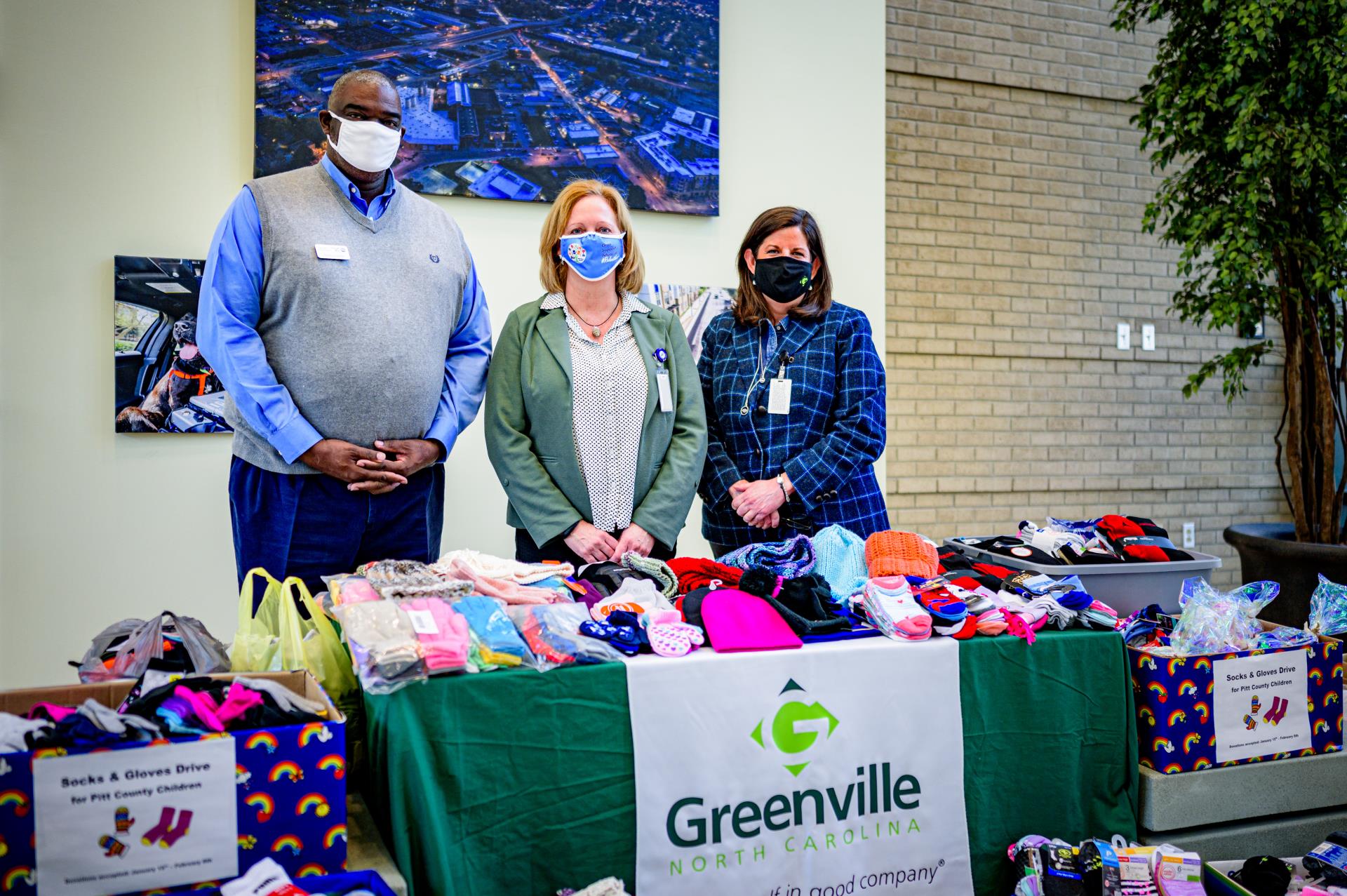 The idea for the drive was sparked when City Manager Ann Wall was speaking with United Way Director of Community Impact and Communications Dwain Cooper about some of the most pressing needs in the community. Cooper mentioned that some might be surprised at how many children are in need of socks and gloves during colder months. From there, Executive Assistant to the City Manager Donna Raynor took the lead and started messaging to the various departments about the collection, challenging each to see which could collect the most.
In the end, the Recreation and Parks Department won the competition with 1,186 items, finishing just ahead of Police (1,168).
"I am proud to serve as the City Manager and to work with a group of employees that work so hard to provide exceptional service to our community," City Manager Ann Wall said. "And I am especially proud of our employees this morning as they pulled together to really help the children of Pitt County."
The City received plenty of outside donations along the way with other participants including Greenville Utilities Commission, the Greenville ENC Alliance, the Greenville Junior League, Greenville Potters, Baywood Racquet Club, and ECU's Epsilon Sigma Alpha service sorority. Additionally, resident Mary Merlino donated more than 30 handmade items to the cause.
"It may be hard to believe, but kids getting something such as a brand new pair of socks in a package like this could really be such a pick-me-up for our students right now," Pitt County Schools Director of Student Services Karen Harrington said. "To see how generous our community is during a time like this when everyone is struggling is just amazing."
Final numbers for the items collected included 3,491 pairs of socks, 1,450 pairs of gloves, 50 hats, and 10 scarves.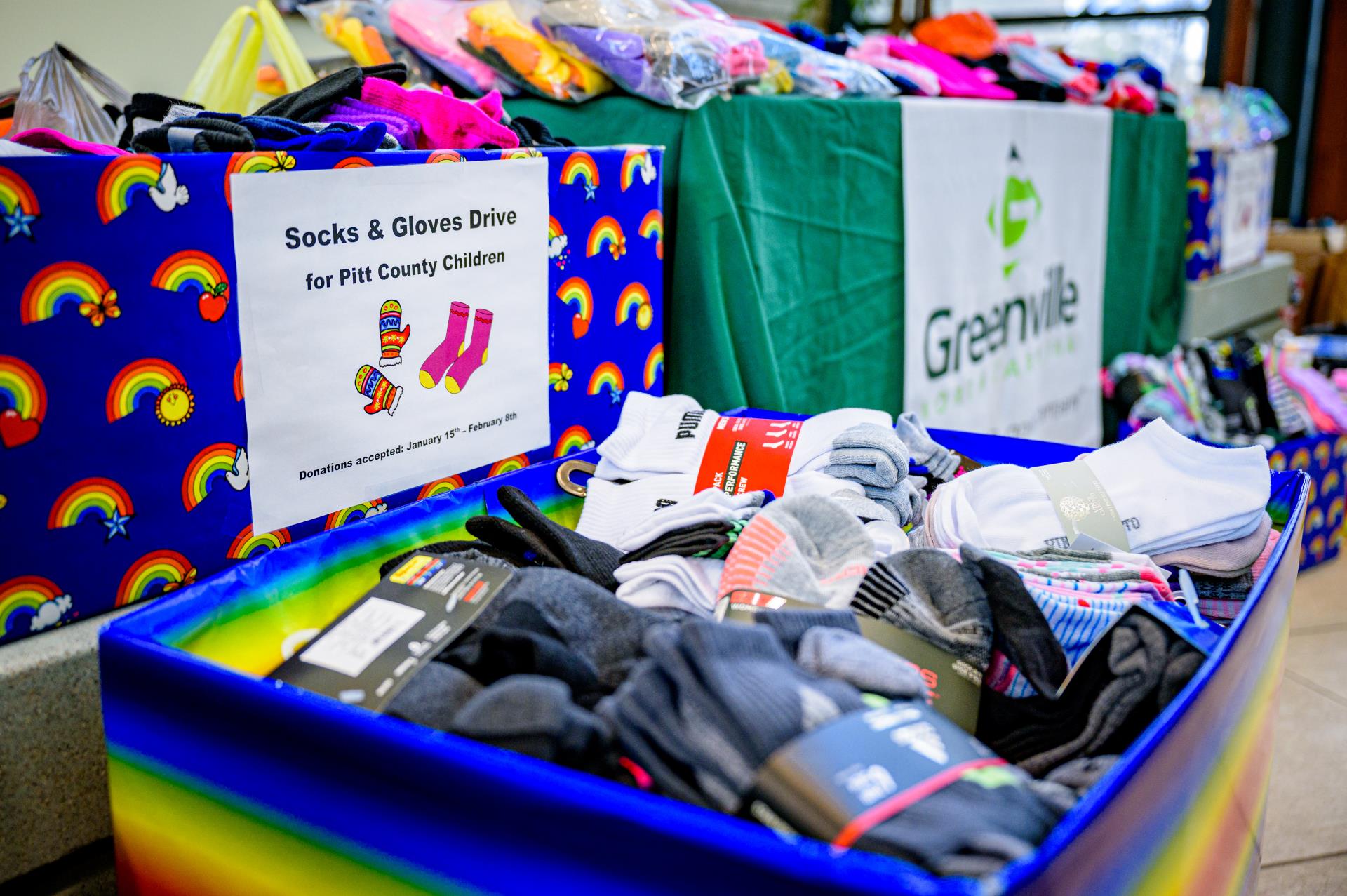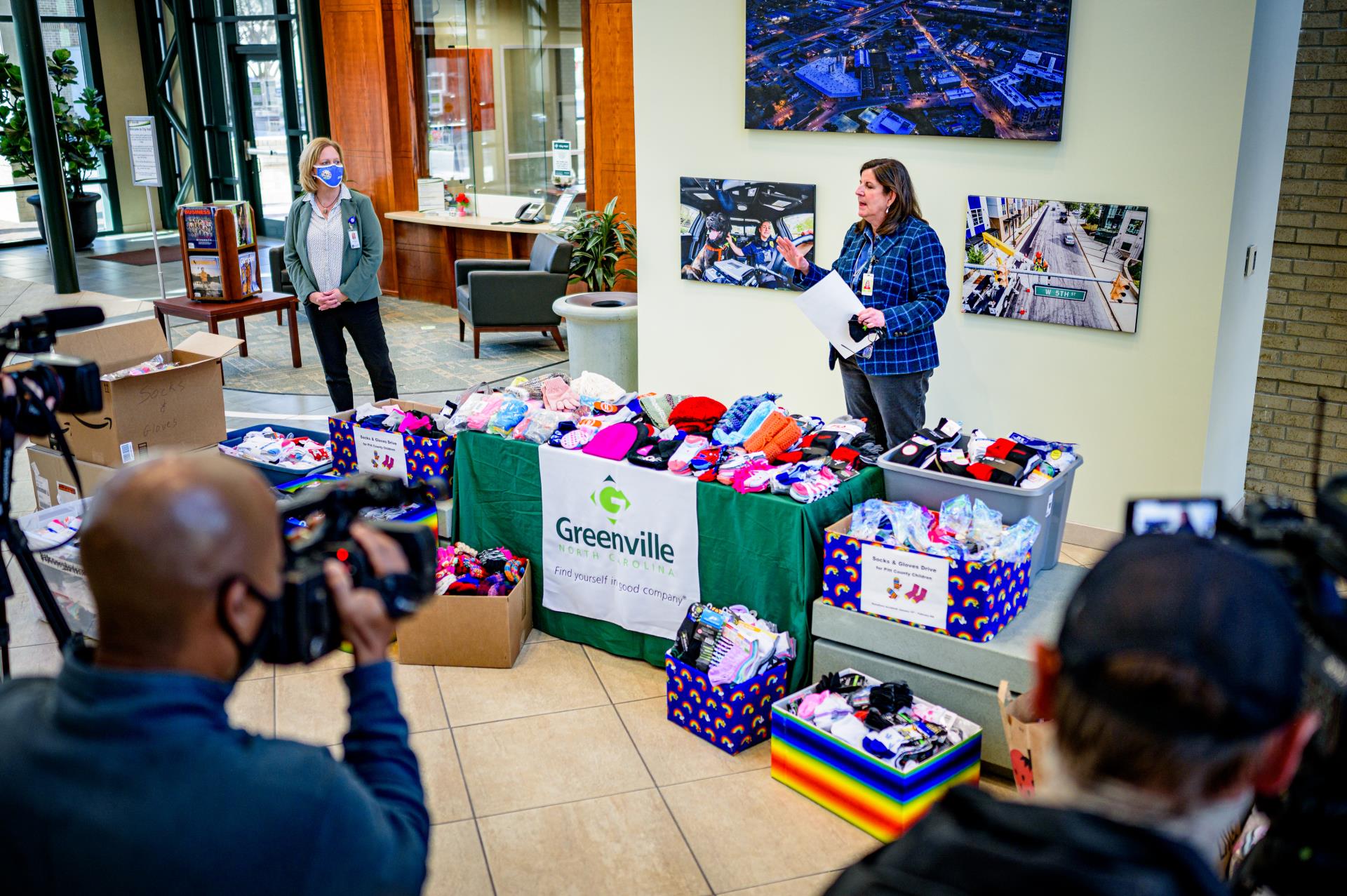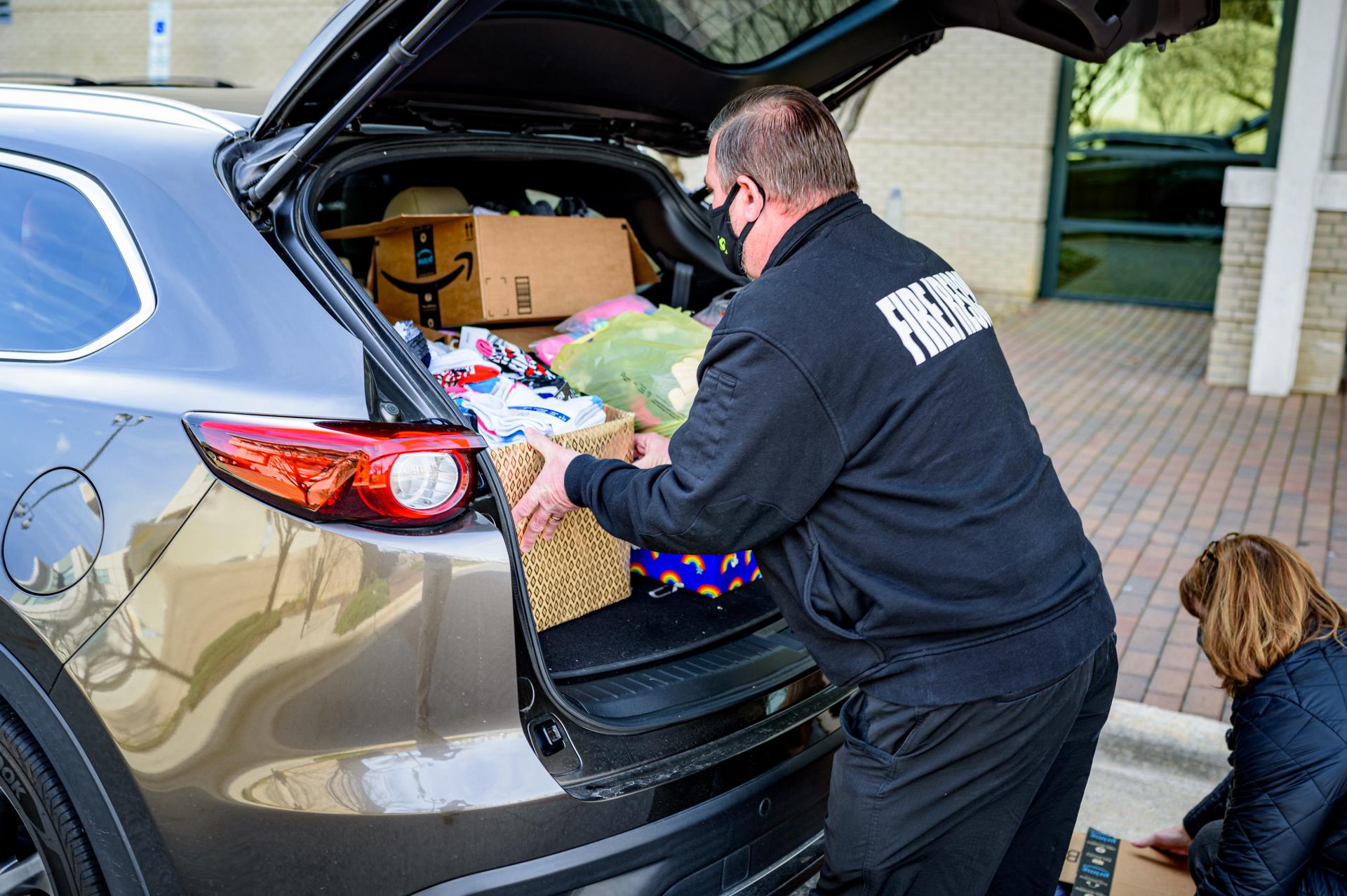 Return to full list >>