Denisha Harris Appointed to Governor's Advisory Council
Post Date:
04/12/2021 2:56 PM
RALEIGH, N.C. — City of Greenville Financial Services Manager Denisha Harris has been appointed to North Carolina Governor Roy Cooper's Advisory Council on Historically Underutilized Businesses.
Harris, who manages the procurement and contracting functions of the City, also oversees the City's Minority and Women Business Enterprise Program for which she developed and served as coordinator for more than eight years. She has served with the NC MWBE Coordinators' Network for more than a decade in various capacities, including her current role as president.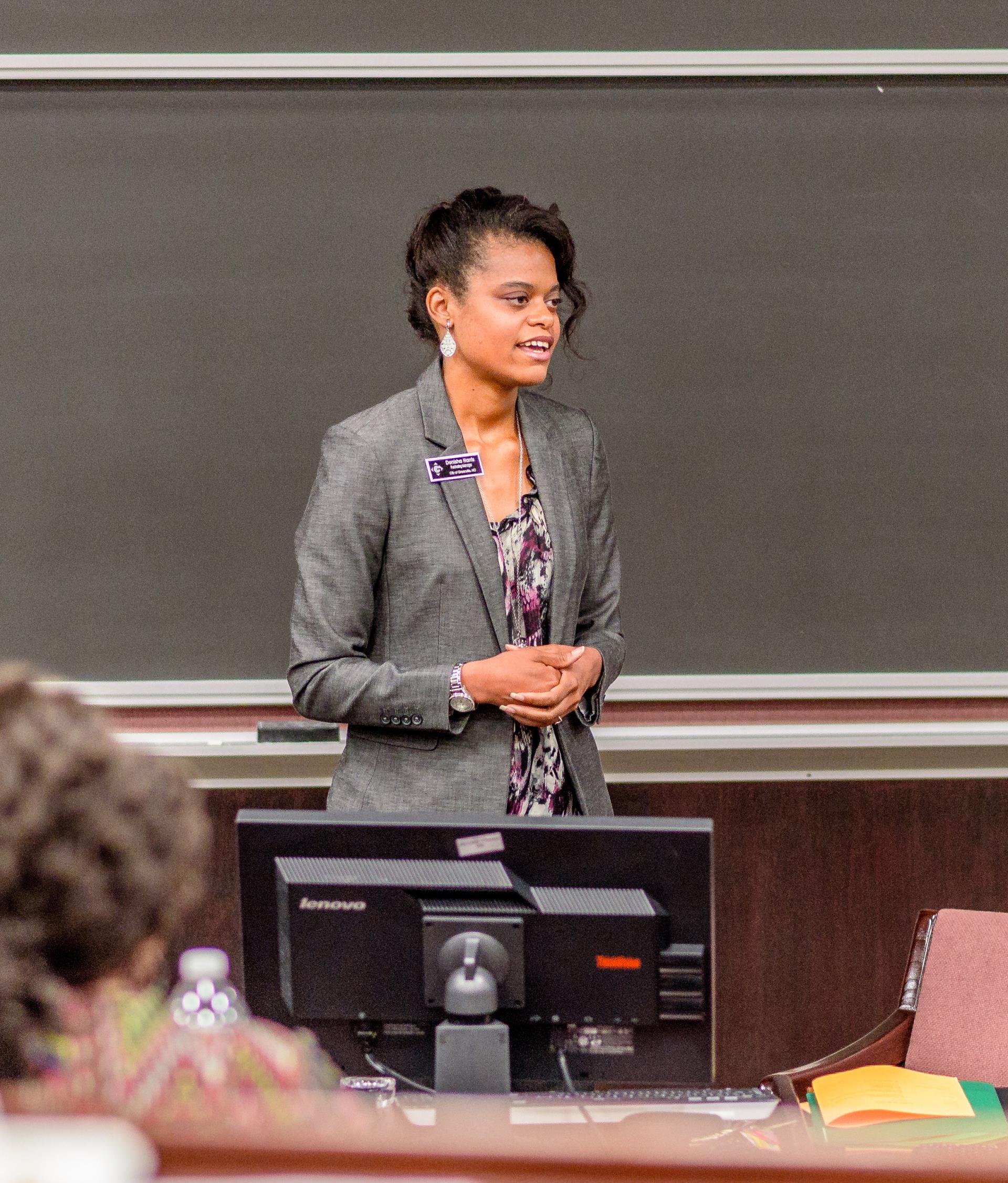 Harris is a graduate of East Carolina University with a Bachelor of Science Degree in Sociology and a Masters in Public Administration. She began her pursuit of public service as a Public Policy and International Affairs Fellow at Princeton University during her undergraduate career. She earned the Robert H. Wright Alumni Leadership Award after graduation before continuing her education as a Housing and Urban Development Fellow. In 2018, Harris received the 40 Under 40 Leadership Award for her work in the business sector.
The Governor's Advisory Council on Historically Underutilized Businesses was established to provide support and guidance to the Secretary of the Department of Administration and to the HUB Office on matters specific to the furtherance of the objectives of Executive Order 25 signed by Governor Cooper on November 2, 2017.
The Council consists of 20 members all appointed by the Governor. Membership includes a Liaison from the Governor's Office, the State Purchasing Officer, the Director of the State Construction Office, the Executive Director of the North Carolina Council for Women, the Executive Director of the North Carolina State Commission of Indian Affairs, a member of the North Carolina Board of Transportation, a Senior Level Administrator from the University of North Carolina or the North Carolina Community College System, Nine HUB owners, all of whom shall be members of one or more of the groups identified in N.C. Gen. Stat. 142-128.4(b), Two representatives, both of whom shave one of the following positions at large, non-HUB business entity (i) executive officer, (ii) financial officer, (iii) purchasing officer, or (iv) supplier diversity chief.
Return to full list >>