Little League® Softball World Series Returns to Greenville
Post Date:
08/01/2023 7:51 AM
GREENVILLE, N.C. — The Little League® Softball World Series returns to Greenville next week, and organizers are making final preparations for the international event.
Twelve teams from across the United States and beyond will be competing August 6-13 at Stallings Stadium at Elm Street Park. Admission is free, and games will be broadcast on the ESPN family of networks, including ESPN, ESPN 2, ESPNews, and ESPN+. The championship game will be an ABC broadcast.
Now in its third year in Greenville, the LLSWS includes eight teams from the United States and four international teams. Festivities get underway on Saturday, August 5, at 6 p.m. with the Opening Ceremonies at the Greenville Town Common, 105 East First Street.
In an effort to ensure the safety of participants and spectators at this year's Little League® Softball World Series, the City of Greenville will be closing a portion of Elm Street.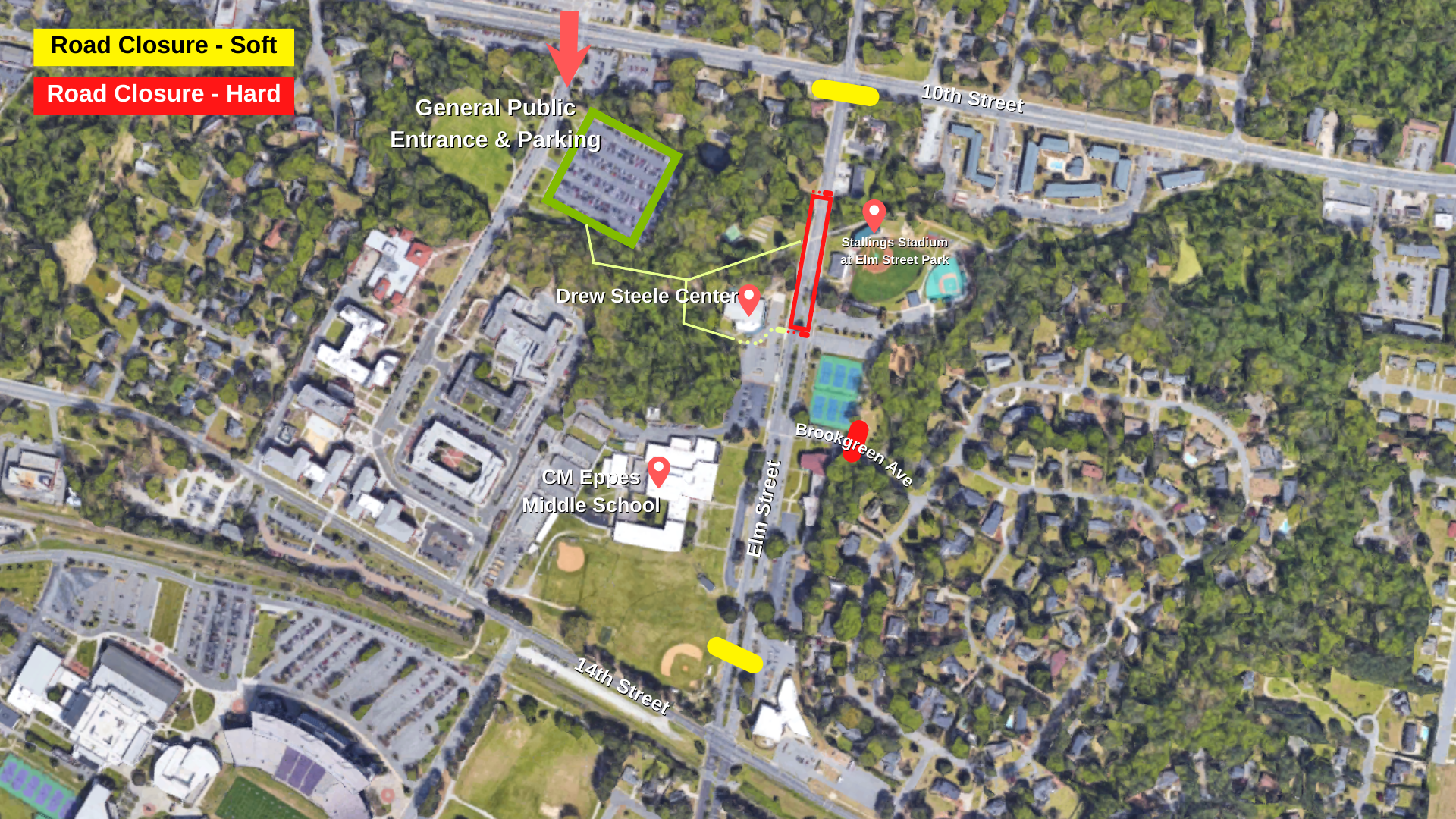 Elm Street between 14th Street and 10th Street will be closed August 6-13. Detours will utilize Charles Boulevard. Motorists traveling north will be detoured from Greenville Boulevard to Charles Boulevard and 10th Street. Those heading south will be detoured from 10th Street to Charles Boulevard and Greenville Boulevard. Only permitted traffic will be allowed in the blocked intersection of Elm Street during the closure.
Public parking for the event will be available in the College Hill Drive parking lot located near the corner of 10th Street and College Hill Drive. The public will access Elm Street Park from the College Hill parking lot via the Green Mill Run Greenway.
Teams competing in the 2023 Little League Softball® World Series include:
North Carolina Host Team: Rowan Little League - Salisbury, NC
Southeast Region: Pitt County Girls Softball League - Winterville, NC
Northwest Region: Bend North Little League - Bend, Oregon
Southwest Region: Midway Little League - Hewitt, Texas
West Region: Almaden Little League - San Jose, California
New England Region: Bristol, Connecticut
Mid-Atlantic Region: Massapequa International Little League - Massapequa Park, New York
Central Region: Austintown Little League - Austintown, Ohio
Asia-Pacific Region: Negros Occidental Little League - Philippines
Canada Region: St. Albert Softball League, St. Albert, Alberta
Europe-Africa Region: Lombardia Little League - Italy
Latin America Region: Guayama Softball Little League - Puerto Rico
Return to full list >>