City Council Appoints Michael Cowin as City Manager
Post Date:
10/09/2023 8:00 PM
GREENVILLE, N.C. — The Greenville City Council on Monday night announced the hiring of new leadership for the City of Greenville.
Michael Cowin was unanimously appointed as City Manager where he will succeed Ann Wall, who is retiring on November 30, 2023. Cowin, who has served as Deputy City Manager since September 2021, will begin his new role on November 1, 2023. Wall will serve as a consultant during the transition.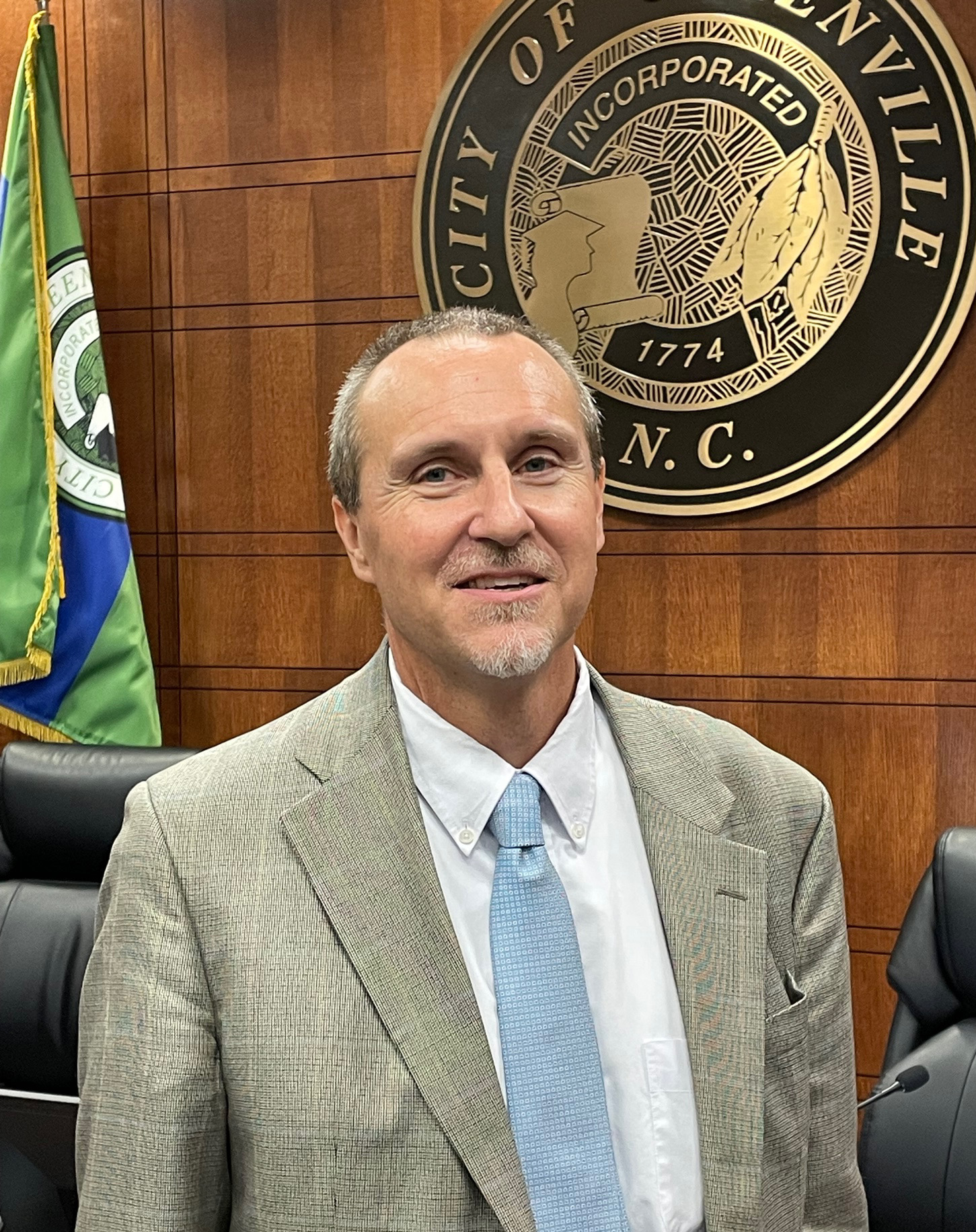 "We are pleased to announce the appointment of Michael Cowin as the next City Manager for the City of Greenville," Mayor P.J. Connelly said. "During his time with the City, Mr. Cowin has developed strong relationships throughout the organization and community while playing a key role in the day-to-day operations of the City. We are confident in his ability to advance the City as the economic and cultural hub of the east."
An eastern North Carolina native, Cowin received his Bachelor of Science in Business Administration with a concentration in Accounting from East Carolina University in 1995. Cowin graduated with his Master's in Business Administration from East Carolina University in 2001. Cowin is a Certified Public Accountant in the State of North Carolina and a member of the North Carolina Association of Certified Public Accountants.
Cowin joined the City of Greenville in September of 2015 as Assistant City Manager. During his time with the City, he has provided oversight of a variety of City departments, including his most recent work with Police, Fire/Rescue, Financial Services, and Information Technology.
Cowin has also served as Chief Financial Officer and Administrator of the City's Debt Management and Capital Improvement Programs since 2015. Additionally, he has been vital in the City's economic development efforts through the pursuit and management of projects and initiatives in the City's urban core.
"I am honored that the City Council has given me this opportunity as City Manager, and I look forward to playing a part in the future prosperity of Greenville," Cowin said. "Through my role with the City over the last eight years, I have developed the utmost respect for the tremendous work our employees perform each day, and it will be my honor to work alongside them to move our city forward."
Cowin's starting annual salary as City Manager will be $216,715.20.
Return to full list >>